There are about 100 million games hitting Kickstarter at any given moment, but there are a few companies that will always get my attention when one of their projects goes up for funding. One of those is Free League Publishing, a fantastic game company out of Sweden that is responsible for some of my favorite titles over the last few years— Forbidden Lands, Mutant: Year Zero, and Tales from the Loop have all been solidly entertaining games. Their upcoming Alien RPG blew my mind. Now, it looks like we'll be adding Vaesen to the ranks of atmospheric, compelling games that the company produces.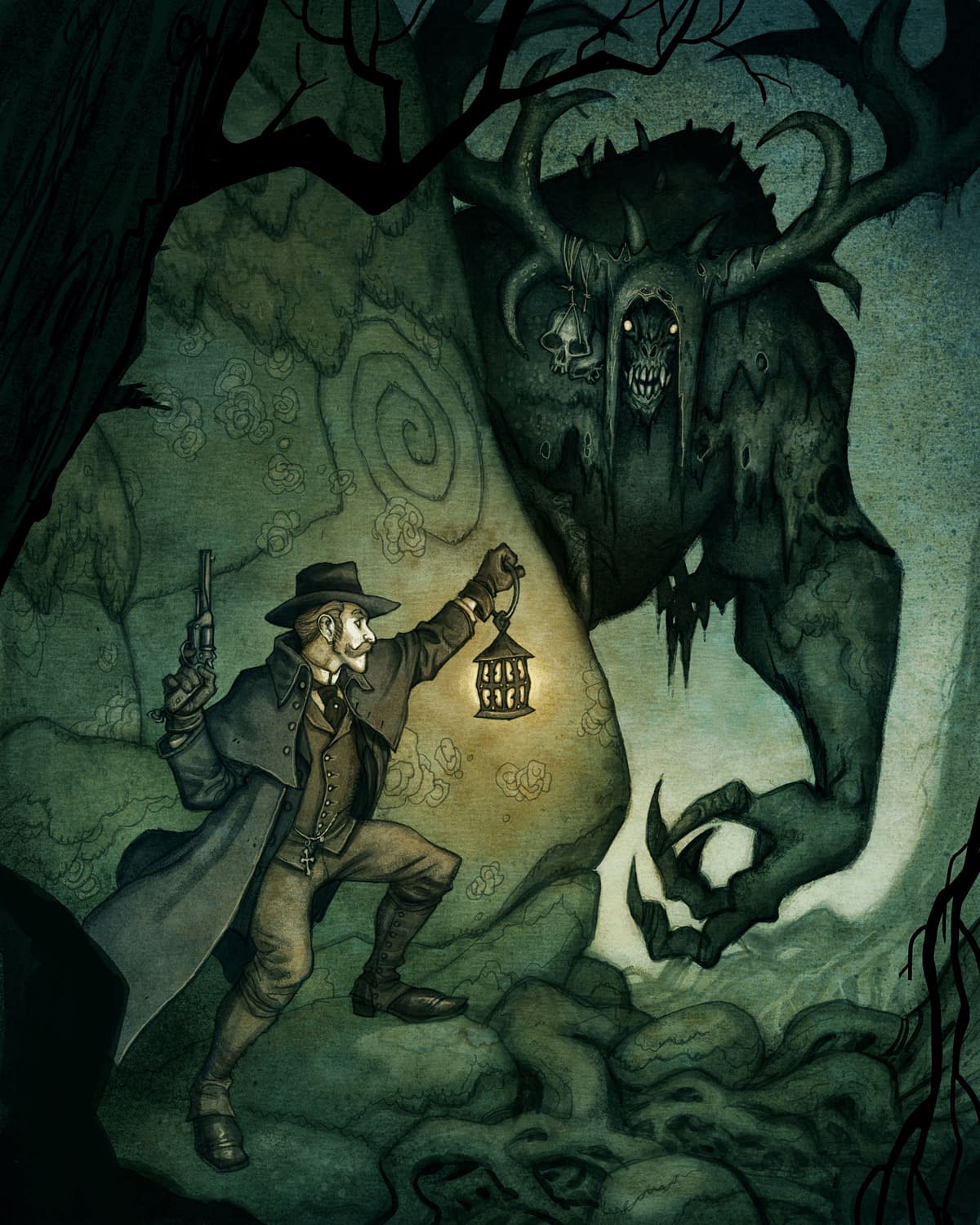 Welcome to the Mythic North – northern Europe of the nineteenth century, but not as we know it today. A land where the myths are real. A cold reach covered by vast forests, its few cities lonely beacons of industry and enlightenment – a new civilization dawning. But in the countryside, the old ways still hold sway. There, people know what lurks in the dark.

They know to fear it.

The dark forests, deep lakes and vast mountain ranges of Scandinavia are home to a multitude of supernatural beings. They are known as the little people, the invisibles, or simply the fair folk. When someone vanishes in the woods, when the milk curdles over night, when strange noises are heard in the loft or when an unexplained ailment strikes, it is said to be the work of such entities.

Some of these creatures appear all over Europe: ghosts, giants, dragons, trolls, werewolves and faeries. Others are endemic to Scandinavia, such as the Neck who rules the rivers, the nightly Mara, the Huldra who guards the forest, tomtar, mylings and many others.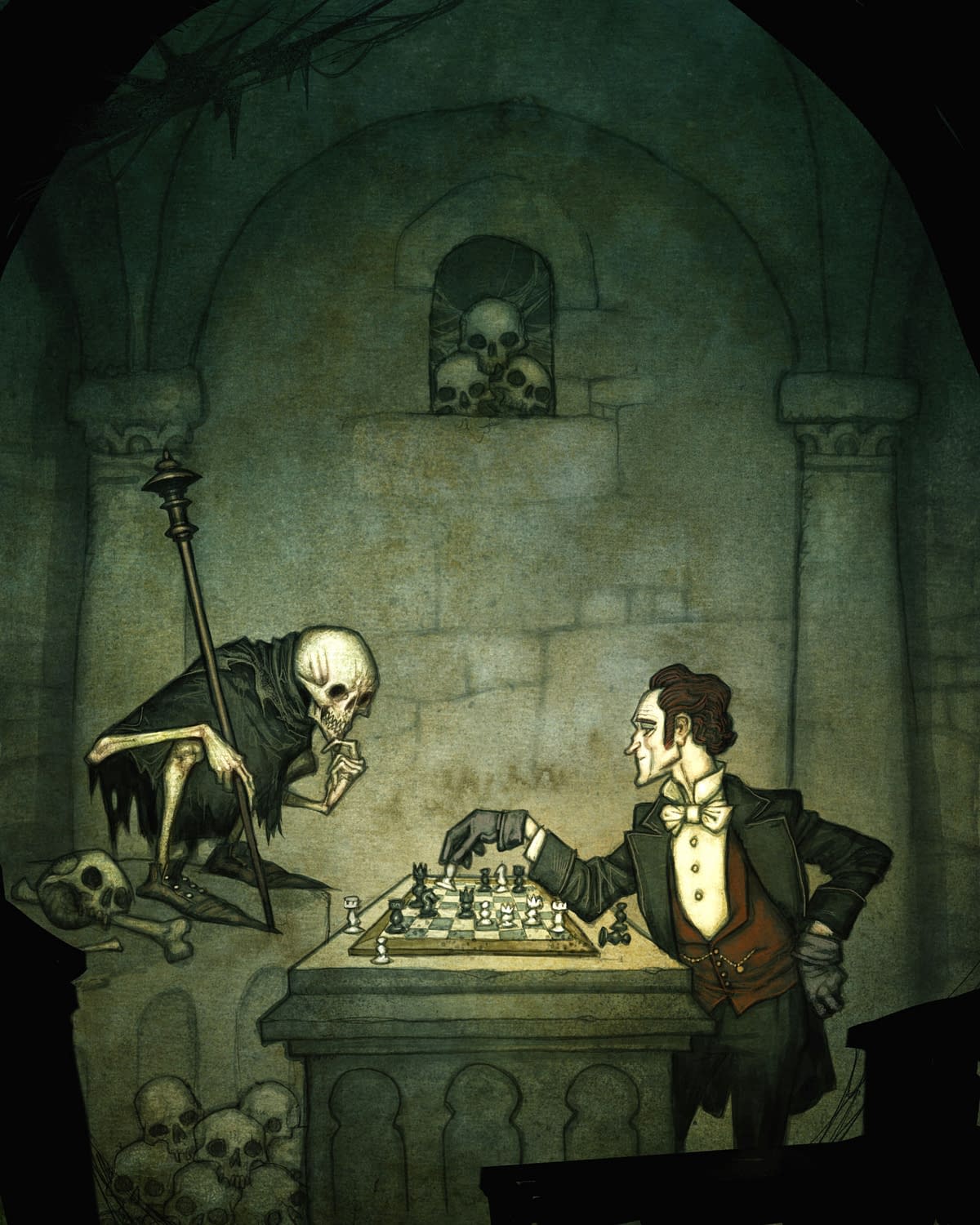 The artwork of Vaesen is stunning, with an ethereal, dreamy quality that reminds me a but of Edmund Dulac's classic fairy tale water color work. It's easy to get lost in the art alone, which makes getting caught up in the setting all the easier. These are stories that took place in a part of the world that would be plunged into darkness for months at a time, so it's easy to see the faeries of this realm hiding skulls in their trees instead of sugar plums.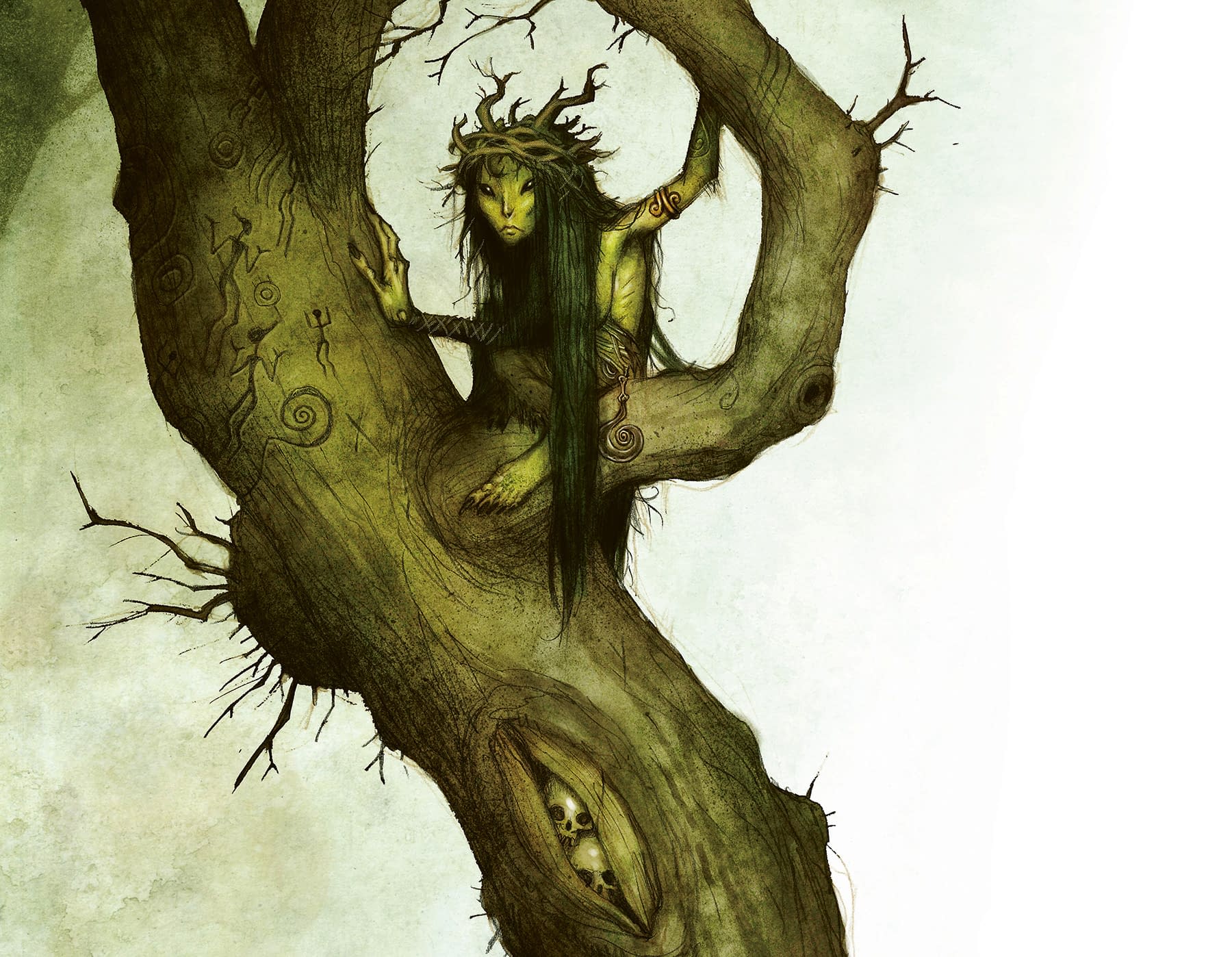 Vaesen will be using the Year Zero Engine to power the game mechanics, which means that if you have played Mutant: Year Zero or Forbidden Lands, you are already pretty familiar with how to play this game.
The core mechanic is straight-forward: To make a skill roll, you simply grab a number of dice for your attribute score, skill level and gear, and roll them all together. You need at least one six to succeed, and extra sixes can give you stunts and other bonus effects.
Vaesen is aiming for a release date in May of 2020, and has already met its funding goal on Kickstarter. There is also a retailer pledge level for folks who want to get the book, but still want to support their local game store, too! Free League Publishing makes some seriously incredible games, and Vaesen looks like it's going to be another winner.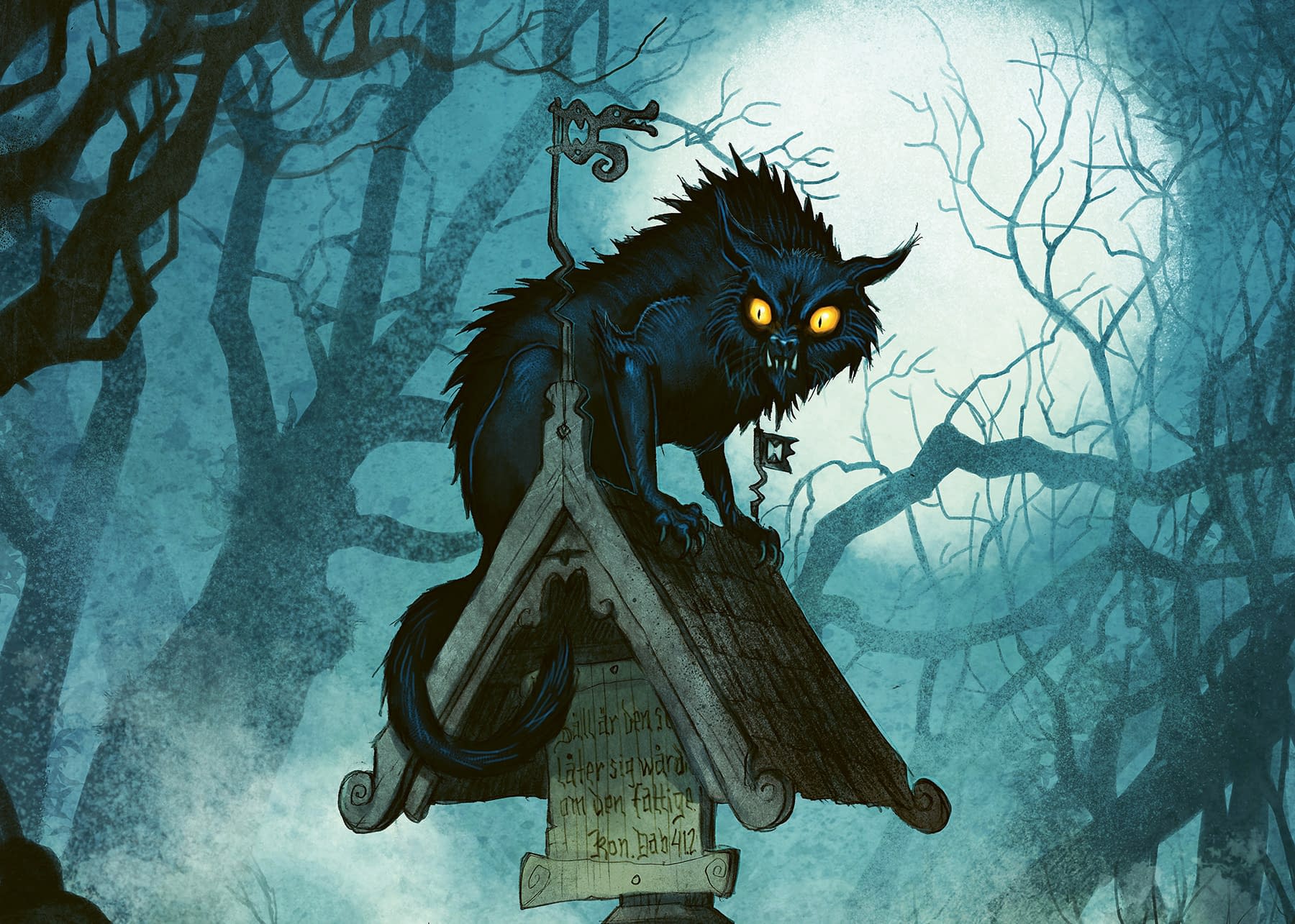 Enjoyed this article? Share it!