Black Book Achieves Kickstarter Funding, Announces New Stretch Goals
Russian developers Morteshka revealed a new set of Kickstarter goals for their game Black Book after they achieved full funding. The company launched the fundraising campaign to help fund their project and get the game made in hopes of either self-publishing or finding a major publisher once it's done. The original goal was $35k, pretty modest for an indie title that's been in the works for four years. But fans smashed that goal and, as of when this article is being written, they achieved over $100k. Now the developers are setting up new goals, which you can read below, to add new content into the game and make it a richer experience. But of course, those goals require money to make, so they go all the way up to $200k with less than two weeks to go. Feel free to donate if you can as they are slowly climbing as a team of five to make this passion project that's been a long time in the works.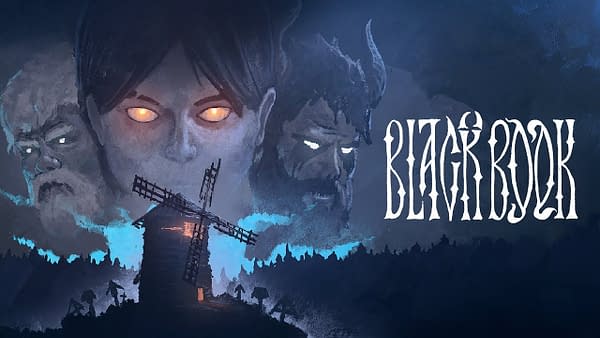 $115,000: New Ally, White Head: Reaching this milestone will unlock White Head the talking skull as an ally to join players on their journey.

$130,000: Additional Music and Russian Voiceover: Additional music tracks arranged for the game by the game's composer and professional Russian voiceover (English subtitles available)

$150,000: New Card Mini-Game: A brand new mini-game will be added to Black Book, based on Durak, a well-known Slavic card game.

$175,000: Create Your Own Story and Share It On Steam: Use in-game assets to create your own story using Morteshka's custom editor (available after release). Share your stories on Steam Workshop!

$200,000: Downloadable Content – Free to Backers: Dive deeper into the world of Black Book with an additional story campaign following release. Join Egor for a new narrative in alluring winter Cherdyn.