Pearl Abyss released a brand new update today for Black Desert on the Xbox One, as the Shai will soon make its way into the character selection process. The Shai, in a kind of weird way, is what would happen if a bard and a paladin had a kid who lost its memory. You can check out the trailer and more details on the Shai here, as we have some of it for you to check out. Which, incidentally, this is the cutest Black Desert trailer we've ever seen.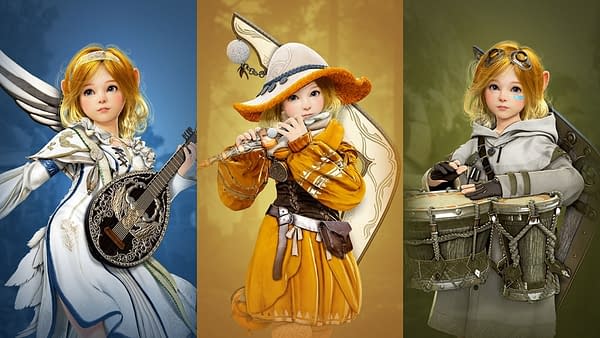 The Talented Shai

The light of Florin shone bright with curiosity. The young Shai who lost her memories travelled around the world to make new ones. From the lazy coasts of Velia to the sprawling expanse of Valencia she travelled. Yet when she heard the name Florin, she felt an insatiable need to return there. She packed up belongings and placed them on her trusty donkey companion and set off towards the sleepy village of Florin.

As she neared the village, she took a turn up into the mountain side and stumbled upon a familiar cave. She didn't understand why she was pulled to this place but her natural curiosity pulled her in. Each step on the cold floor caused shivers to run up her spine. Then she came upon the lab once more. Memories flooded her mind as a darkness encompassed her. This time it seemed hungrier than before. The malice seemed insatiable, and the descent into darkness was filled with more dread than the Shai had ever experienced before.

Yet at that point where the darkness tried to consume her completely, a radiant light burst forth from the Shai again.The light seemed to stun the darkness, and the shai realising her escape window was short, fled from the cave and ran straight to the nearby Florin.

She was confused as those around her seemed to know who she was. They welcomed her back from her travels, but she could not remember ever being here before. It wasn't until she bumped into Valentine that some of the memories began to come back to her.
Enjoyed this article? Share it!