Bleeding Cool's Best in Gaming 2018: Best Shooter
2018 had a number of contenders for Best Shooter, but at the end of the day, the best of the best in our eyes was Call of Duty: Black Ops 4. Yes, we're aware, it doesn't have a story. But that's not the end-all-be-all of a shooter. Black Ops 4 took previous elements from the series, as well as the big trend in gaming right now of battle royale, and both capitalized and improved on those elements to make one hell of a game. Bringing back the Pick 10 was an amazing feature that creates different scenarios and players every meeting you get as opposed to people just playing cop-cat with the same formula and skills.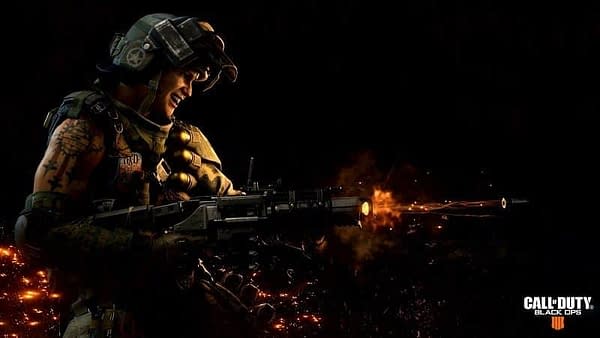 Zombies takes one of the most popular modes int he franchise and expands on it in a way that feels like a challenge every single time. And while Fortnite still has it's fanbase for a couple different reasons, Blackout has been climbing the past few months to become a contender to the throne and is surpassing all others like it. Plus, we gotta give bonus points to Treyarch and Activision for working with Blizzard to put it on a dedicated server that does better than most to keep it running and look for cheaters. Even if you don't like the series, it's kind of hard to deny Black Ops 4 this honor, as everyone else couldn't even come close.
2nd: Just Cause 4
3rd: Hunt: Showdown
The winners of these awards were voted on by the gaming staff of Bleeding Cool.