Bleeding Cool's Best in Gaming 2018: Best Sim Game
We kinda had a hunch clear back in April when we saw previews of Two Point Hospital, that we were probably looking at one of the best games of 2018. Sure enough, when we sat down and cast our votes, the hospital simulator from SEGA was one of the highest rated games in our results. The developers took the simulator concept and put a funnier and practical spin on it by making you in charge of people's health while at the same time treating diseases like Inflated Ego and Jest Infection. It's everything a sim game should be and more as you balance budgets, build rooms, interact with people, and ultimately try to do some good in a world filled with people who just keep getting sick.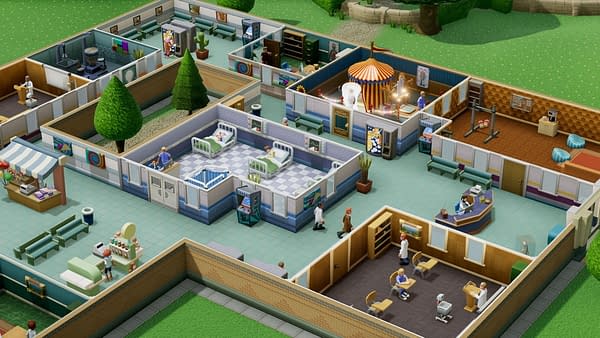 If anything, Two Point Hospital lets you run a hospital the way you would like to see modern hospitals run. Sure, this is a superficial version of reality and you deal with the fear of people dying in your facilities daily from ridiculous diseases. But in a day and age where we all just kinda want to feel better about things, it's nice to know there's a game out there where you can do some good and feel good about doing it. Well, until the bill comes and you forget you need to pay your staff.
2nd: Overcooked 2
3rd: PC Building Simulator
The winners of these awards were voted on by the gaming staff of Bleeding Cool.