Bossa Studios Releases Gameplay Trailer For "The Bradwell Conspiracy"
Bossa Studios, the people behind the challenging hellscape that is I Am Bread, have released a new gameplay trailer for The Bradwell Conspiracy. Developed by A Brave Plan, the game is a first-person explorative narrative adventure that will have you figuring out what happened in this facility. You can check out the trailer, as well as pics and a proper description below, as the game is coming out sometime this fall for all major consoles and PC.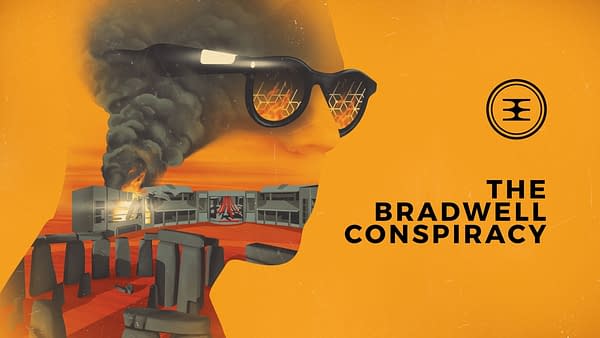 The Bradwell Conspiracy places the player as an unnamed museum visitor waking up in the aftermath of an explosion at the Bradwell Stonehenge Museum's Solstice 2026 Gala. To escape the chaos the player must work with Amber, A Bradwell Employee trapped elsewhere in the collapsing building. Due to an injury, the player's means of communication is sending pictures to Amber via a pair of Bradwell AR Smart Glasses. However, their escape route is a perilous one and players will soon find themselves in the depths of a hidden underground complex full of secrets. With a Brutalist art style unique to the Bradwell Universe plus original 3D-printing and photography gameplay mechanics used to solve the many puzzles throughout, The Bradwell Conspiracy will offer a truly immersive gameplay experience.