What's In The Box?! Loot Gaming For July 2017
The last of the July boxes made its way to my doorstep this past week — and this month's Loot Gaming box arrived in far better condition than the last one. The Loot Gaming boxes are always interesting because they tend to follow a specific theme, and this one was no different, as it revolved around pirates and treasure! Starting things off is a little something from Assassin's Creed IV: Black Flag, we have a Loot Crate "Screen Shots" figure of Edward Kenway. This is a pretty awesome piece for fans of the game, as he is a stationary figure with his sword drawn and foot firmly planted on a treasure chest. There's some nice detail here in the costume — not totally down to the thread, mind you, but pretty close. At a distance, it still looks amazing. He's not posable, but he's still perfect for whatever display you wish to put him on.
Next up is a pin from of a Spanish doubloon. This particular item doesn't really come from any specific game, it's just a gold coin pin that looks like old currency. The pin itself is good quality, with a metal stopper in the back, complete with a Loot Gaming symbol since it was made for this box alone. A decent item; nothing bad, but nothing mind-blowing. Moving onto the game Uncharted 4, we get what I think is one of the coolest items I've gotten in a while. This is a wallet made specifically to match those you might see in the game from smugglers in other countries. One side of the wallet comes with four pockets to store cards, while the other side has a bigger pocket for paper money. It also comes with an interesting little item: a gold coin from Nathan's treasure.
The wallet even has a decent amount of "wear and tear" on it to make it feel authentic, skull and crossbones on one side, a pirate ship on the other. The whole thing fits nicely into my back pocket, but some of the cards I put in do move around, so it may be wise to snap it shut and keep it in your pocket until necessary.
Next item from the box is a Sea Of Thieves towel. This is a nice black and red towel with the eye patch skull and game logo on the main side. I wasn't quite sure what to make of this one for a couple reasons. First off, the fabric is thin so it doesn't make for a great bathroom towel, and because it's black, it doesn't make for a great beach towel to lay on. It is bigger than the towels I use for the shower, so given my options, I'm going with the bathroom for usage. Keeping with Sea Of Thieves, we also get a poster from the game. One one side you have artwork, and on the other you have descriptions of all the items inside the box. I have mixed feelings about this one. The art is fine; totally worth having. But I'm not a fan of folded posters because of the creases and the struggle to make it look normal after being folded. I would honestly love to see more quality posters in subscription boxes come rolled up to avoid this mess entirely. Finally, the make or break item of the box: the t-shirt. The one item that doesn't fit directly into the theme, but revolves around beaches to a degree: a Crash Bandicoot N. Sane Trilogy shirt. I like Crash Bandicoot and the shirt itself has a lovely little theme to it, like a vacation tee you'd snag at a gift shop. A good two-color print on blue with a light fabric that isn't too snug. A great shirt for Crash fans; not sure how average fans will take to it, though. Overall, this month's Loot Gaming felt like a mixed bag. The figure, the wallet, and the shirt were definitely the highlights, while the poster, the towel, and the pin kind of fell by the wayside. Not a bad box by any means, but not one that particularly stood out in my mind. We'll see how things shape up next month and what Loot Crate does in August. ---
---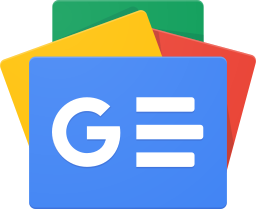 Stay up-to-date and support the site by following Bleeding Cool on Google News today!