Brace Yourself Games had a sleeper hit with  Crypt of the Necrodancer back in 2015, as the game put a new rhythmic spin on fantasy games. Well, now the company are back with a brand new title that looks awesome called Industries Of Titan. There isn't a ton of information on the game beyond what they have listed on their website, the official description says "Create a sprawling industrial city. Compete with the other Great Houses of Titan for resources, territory, and power. Do battle with ships, technology, influence, or the sheer productive power of your factories. Stake your claim to the Industries of Titan in this innovative sim/strategy game!"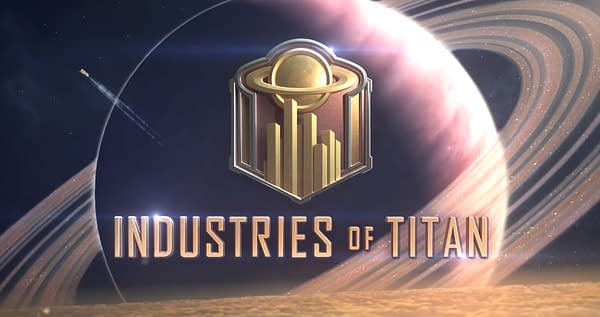 Industries Of Titan is currently listed on Steam for people to add to their wishlist, and no info has been released as to when the game will officially come out. But in the meantime, the devs did drop this fancy new trailer below for us to enjoy. By the look of the game's graphics in this video, it feels like a 3D version of retro pixel art. We're very intrigued to see what it has to offer, and hopefully, we'll hear more details about it once PAX West rolls around. For now, enjoy the trailer!
Enjoyed this article? Share it!