Dragon Ball Super CG Value Watch: Saiyan Showdown In January 2023
Dragon Ball Super CG Value Watch: Saiyan Showdown in January 2023 notes that while the SCRs remain high, the rest of the set has dropped.
---
Dragon Ball Super Card Game is a dynamic hobby for collectors. The value of cards can sometimes be unpredictable, as it is far more reliant on the playability of cards than, say, the Pokémon TCG. However, collectors do have some influence, and SCR cards with popular characters sometimes end up becoming break-out cards. Now, every month, I will release an installment of this series, Dragon Ball Super CG Value Watch. This series is not financial advice but is rather a way to help collectors know the trajectory of a card's availability so that DBSCG completionists like myself know when to strike. Today, let's see how the cards of Saiyan Showdown, which was released in November 2021, are doing in now January 2023.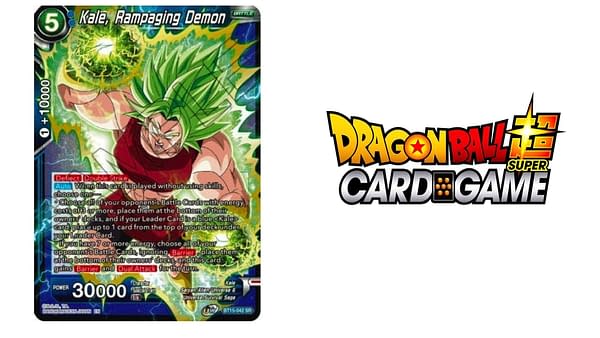 Here are the top valued cards of Dragon Ball Super Card Game: Saiyan Showdown with market values observed on TCGPlayer as of this writing:
SS4: The Vermillion Saiyans SCR BT15-152: $132.87
Pan, Time Patrol Maiden SCR BT15-155: $130.92
The Wicked Saiyans SCR BT15-153: $85.65
The Radiant Saiyans SCR BT15-154: $78.65
Kale, Rampaging Demon SR BT15-042: $7.81
Videl, Encountering Danger SPR BT15-016: $5.47
Videl, Encountering Danger SR BT15-016: $3.10
Hit, Battlefield Manipulator SPR BT15-033: $2.84
SS2 Kefla, Lightning Speed SPR BT15-148: $2.74
SS Broly, Brutality Beyond Measure SPR BT15-019: $2.17
The SCR spread of Saiyan Showdown feels like a horse race. After years of being neck-and-neck with Pan, Time Patrol Maiden SCR leading constantly, it looks as if SS4: The Vermillion SaiyansS CR will indeed overtake the top chase card slot of this set. The other two SCRs remain steady, looking as if they are neither are giving any indication of an upcoming drop or rise. The rest of the cards in this set are low in value and seemingly dropping more every month, making Saiyan Showdown, which many could successfully argue is the best set of 2021 and maybe even the best set of the entire Unison Warrior Series block, among the easiest modern sets to complete outside of the SCRs.