Brew, A Game By Pandasaurus Games, Is Now Available To Pre-Order
Pandasaurus Games, a tabletop game company based in Austin, Texas, has announced that Brew, their upcoming fantasy board game, is now available to preorder! What's more, the game will have an official expansion featuring creature companions, to come with pre-orders placed before Tuesday, June 15th.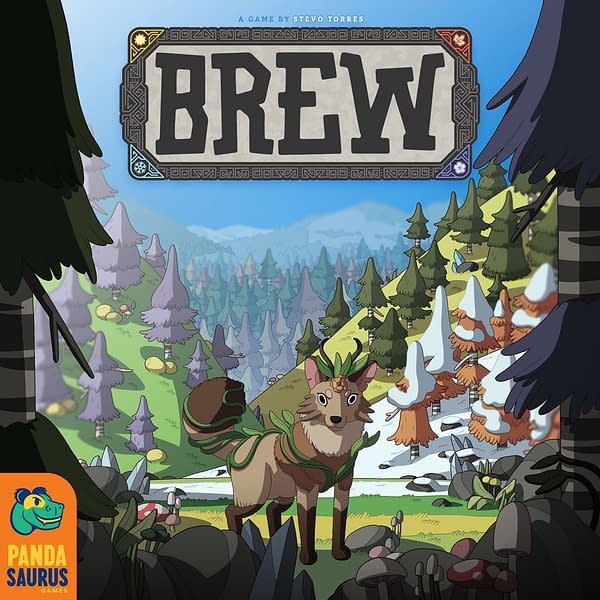 According to the item description on Pandasaurus Games' online store:
Time is broken and shattered. The seasons all exist at once, and day and night have no real cycle—they rotate at the whim of the forest. This enchanted land has been driven into chaos and it's up to you, the cunning mystics of the forest, to tame extraordinary woodland creatures and use your magic to bring back balance.

In Brew, players must choose how to use element dice—either to take back control of as many seasons as possible in an area control game or to procure goods at the local village in a worker-placement game. Recruiting woodland creatures and brewing potions can help offset chance die-rolls or create an engine to help you tame the lands.
Even if prospective players or store owners pre-order Brew after June 15th and miss out on the Companion Creature mini-expansion for the game, they may have a chance to order the mini-expansion at a later date. These opportunities will be presenting themselves at convention sites and on Pandasaurus Games' website.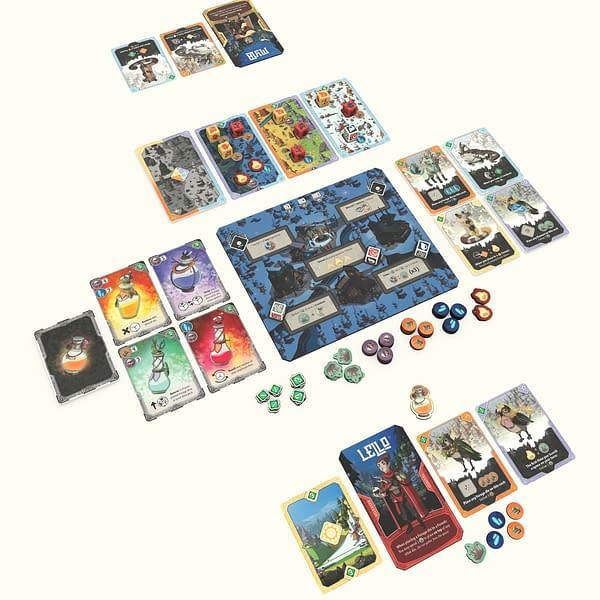 Furthermore, Pandasaurus Games has announced that they will be taking international orders with more accessible rates. If you are ordering from Canada, Australia, China, the United Kingdom, or the European Union, the game company suggests that you wait to place an order with them until they announce and implement the new rates. Otherwise, you may be faced with shipping costs upwards of around $50.00 USD.
Are you excited for Brew? Let us know what you think in the comments below!