Burnstar Gets a Launch Trailer Ahead of Next Week's Switch Release
Gearbox Publishing and Nerve Software have decided to show off a little more of Burnstar before it comes to the Nintendo Switch. The indie action strategy game received a lot of praise when it was released on Steam back in 2015, and now the game is finding a new home on the Switch as part of Nintendo's Nindies effort. Below we have the game's full description for you, along with the launch trailer they put out this week prior to the July 12th release.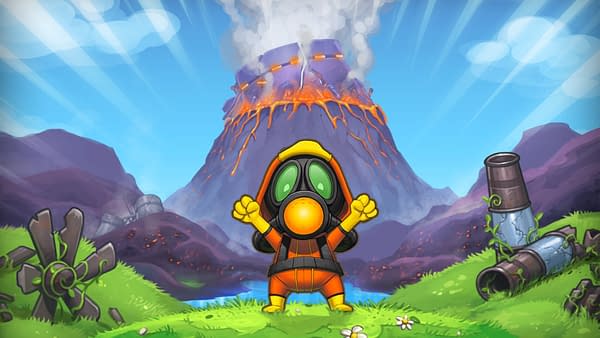 Burnstar is a challenging, fast paced action-puzzle game that puts both your brains and your finger-brains to the test! Use explosives to incinerate the worksites and installations of Evil Inc., an appropriately named corporation intent on ruining the homeland of Burnstar and his friends! Blaze your own trail, or play Co-op for some friendly fire!

In each level of Burnstar, you must figure out how to use your limited number of explosives (bombs and rockets) to cause maximum property damage to Evil Inc. and collect enough precious stars to unlock the Big Star that completes the level. Sound simple? Just wait until you're surrounded by fire, spinning saw-blades, crushing spikes, incinerators, lasers, and more!

Seriously, why does Evil Inc. even have things that exist solely to crush whatever's in front of them? That's evil.