Players in Call Of Duty: Modern Warfare and being killed off in droves by one of the most powerful foes in the game! An office chair. Apparently there's a specific pair of chairs in the game, located inside the hotel of the St. Petrograd map, where a melee attack against them will get you killed in two hits. Almost as if you're getting punished for attacking harmless furniture.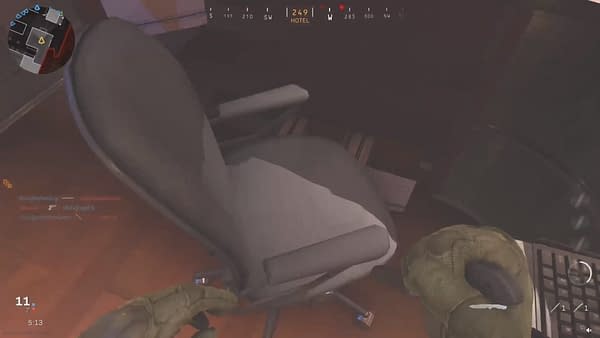 The whole thing was first discovered on Reddit, as you can see from the Call Of Duty: Modern Warfare video below. And since then, people have been experimenting with it themselves and getting killed. It's the weirdest thing you'll run into in the game that seems super unintentional. Enjoy the video, and remember, the chairs are watching you!
You can commit death on the spinny chairs on St. Petrograd from modernwarfare
Enjoyed this article? Share it!