"Call Of Duty: Modern Warfare" Launches Season Two On Feb. 11
Activision and Infinity Ward will be launching Season Two of Call Of Duty: Modern Warfare as we head back into a familiar spot. First off, several maps are being added to this season, but the biggest of all is a revisit to Rust. You'll also be getting the Atlas Superstore, Khandor Hideout, Zhokov Boneyard, and the Bazaar. They've also added in a few more modes, which we have the details below of what they are and when they're coming. Plus more content coming through this season's Battle Pass. You can read the full notes here, and check out pics and the trailer for Season Two below. Best of luck to you in Season Two of Call Of Duty: Modern Warfare.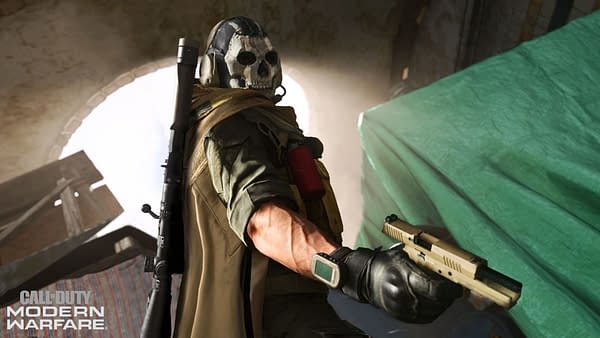 Gunfight Tournaments (Launch Day)

Enter this single elimination 2v2 firefight and battle to earn rewards. 32 teams will enter, but only one can be crowned Gunfight Tournament champion. Gunfight Tournaments will be live for a limited time.

Call of Duty League™ Ruleset Playlist (Launch Day)

Fight like the pros in this Call of Duty League ruleset playlist. In this playlist, the settings and available weapons, maps, and modes have been altered, so you can battle like the best of 'em. Get a look at the complete Call of Duty League ruleset here, then jump into the playlist.

Demolition (Mid-Season)

Similar to Search and Destroy, this respawn mode pits two teams against each other with the objective of attacking or destroying bomb sites. The attacking team must destroy both bomb sites within the time limit to win the round. Decimating one bomb site adds to your time. Destroy, defend, and be mindful of explosives in Demolition.

Infected Ground War (Mid-Season)

An outbreak has occurred in Ground War. Join up with your fellow Survivors to hold off the Infected horde until the time expires. Infected players will have limited loadouts but increased movement abilities, so be wary of their crafty play. If you do get infected, attack with the horde to assault and takedown any remaining Survivors in a large-scale match of Infected.

NVG Reinforce (Mid-Season)

Battle under the cover of darkness in the NVG Reinforce playlist. Reinforce is a hybrid objective mode that blends elements of Domination with Search & Destroy.