CCP Games announced today that the open beta for EVE Echoes is now live and ready for all players to jump in and try it out. This version was developed by NetEase Games, set in an alternate universe of New Eden. So the same game to a degree, but very different from what you may be experiencing or have experienced in the main game. Here's a few more details on the open beta.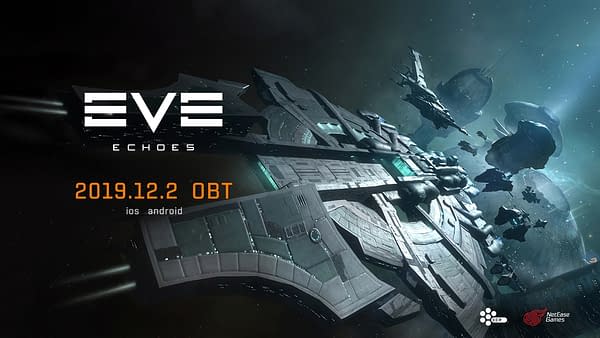 Expanded game content: Ships, Modules & Drones
EVE Echoes is dedicated to bringing the enormous universe of EVE Online to mobile devices and the Open Beta introduces more advanced ships and new modules to the game. Furthermore, the most hotly anticipated weapon system, Drones, has come to EVE Echoes in a new form.

New gameplay types now available
In order to meet the increasing demand for in-game business dealings, a new trading platform, the Interstellar Trading Center (ITC) has opened. Additionally, a new mission type, Storyline Missions, was added to Encounters. All players joining the EVE Echoes Open Beta will have access to these unique features.

New Player Tutorial for rookie pilots
The Open Beta sees the introduction of the new player tutorial. With this detailed tutorial guide, all novice pilots can learn how to survive and thrive in New Eden.

Improvements, adjustments & optimization
Additional adjustments are available in the Open Beta: The ship fitting slots are now divided into three new types to make them more distinct, plus the skill training and leveling up systems have been revised. The EVE Echoes team will continue game optimization throughout the Open Beta to improve the overall gameplay experience.
Enjoyed this article? Share it!