Bad news if you were looking forward to playing Project Nova from CCP Games, as the company announced today they're suspending development. The company announced in a developer update post that after testing and feedback, they made the decision not to do the invite-only alpha and have put the game on hiatus. Essentially, moving it into Development Hell for the time being as their current build doesn't meet their standards.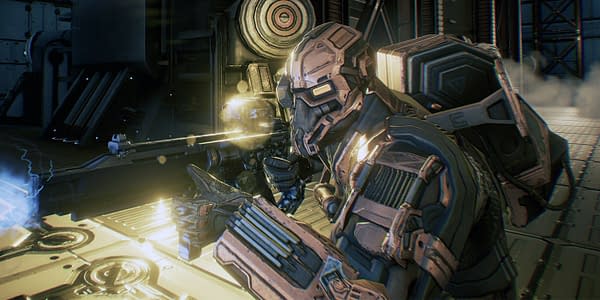 Over the course of Project Nova's development, we conducted a number of player research sessions with external partners, tirelessly playtested the game internally and brought community stalwarts in to help us evaluate the project. Now, after taking all this research and feedback into account, we see that the gameplay experience in its current form does not live up to our original vision and would not achieve our ambitious goals for this project. As a result, we will not be moving forward with the upcoming invite-only Alpha until further notice.

We are aware that many of you have been eagerly anticipating the moment when you can get your hands on Project Nova. Please accept our heartfelt apologies for the disappointment this will no doubt cause. We hope you understand that we need to take a step back and return to the drawing board, where we will spend more time figuring out how all this hard work can translate into something better and more meaningful for the EVE Universe. Remaining true to our vision of Project Nova's future in connection with EVE is essential. That is the only way we will be able to continue creating memorable experiences that ensure you – our ineffable players – are satisfied and make us proud as developers.
The game hasn't been fully canceled, which means there's still hope for it eventually being completed and released somewhere down the road. But it does feel like another misstep on the company's part in the long and winding road of games that followed EVE Online. Here's hoping after the holidays they can get their vision back on track and find a new road toward making the game.
Enjoyed this article? Share it!