Posted in: Games, Indie Games, Video Games | Tagged: Chainsawesome Games, Knight Squad 2
---
Chainsawesome Games Announces Knight Squad 2
Chainsawesome Games revealed this week that they have made a sequel to their chaotic arcade party game with Knight Squad 2. The game will be released sometime in Q4 2020 for Xbox One, Xbox Series X via backward compatibility, and Windows PC. We're guessing since they're not announcing a PlayStation or Switch version yet, that means there will most likely be cross-play between PC and console, which is super exciting considering how the fans were basically begging for it years ago with the original. You can read more about the game below along with the trailer and the awesome screenshots that include them playing soccer!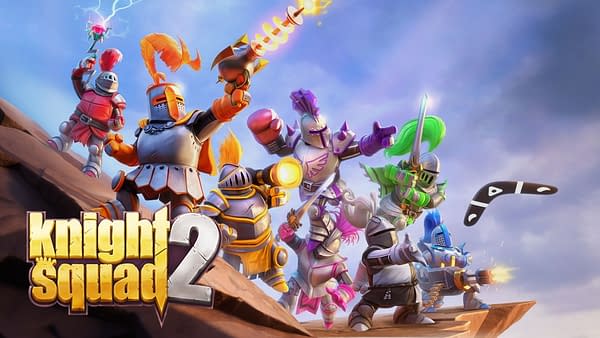 In the chivalric world of medieval nobility, knights are eager to win the favor of their feudal lords. Jousting has gone out of style, though, and warriors have found new ways to display their valor. To capture the court's attention, armored champions stride into gladiatorial contests brandishing magical spell books, exotic weapons like boomerangs, and even… bazookas? Join the fray with up to eight players and duke it out across more than 13 competitive modes. Fight to become the last one standing in free-for-all events such as Battle Royale or squad up to take on all comers in old favorites like Capture the Flag and new game types including Payload, which sees teams clash in an explosive tug of war to deliver powder kegs to the enemy base, and Minion Master, where rivals raise armies to besiege and topple opposing fortresses. No matter the arena, the knights always wield a wild arsenal of weapons and powerups, ranging from traditional medieval arms to more absurd ones like ghosts, land mines, and laser guns. Knight Squad 2's over-the-top action brings a signature element to the table, transforming even the likes of Soccer into a full contact combat sport and emblazoning an element of turbulent fun onto an accessible, simple-to-understand experience that brings people together.

"The original Knight Squad has such an amazing community and our team is happy to reveal we're returning with a sequel," said Laurent Mercure, Communications Officer, Chainsawesome Games. "After years of playing with you, growing as creatives, and listening to your feedback, we're looking forward to bringing it all together when we launch Knight Squad 2 later this year.
---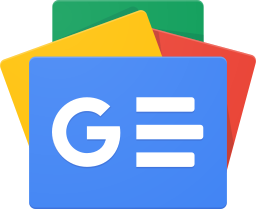 Stay up-to-date and support the site by following Bleeding Cool on Google News today!