Chapter Nine Of "Celeste" Arrives On September 9th
Those of you who have been looking forward to the free DLC "Chapter 9" of Celeste won't have to wait much longer as it will release next week. The news came down from a brand new company called Extremely OK Games, which is the new gaming company founded by Celeste creator Matt Thorson, which will replace Matt Makes Games. In the first blog post about the new company, they revealed all of the DLC details, including the fact it will be free and come out on September 9th (this Monday). You can read more about it below.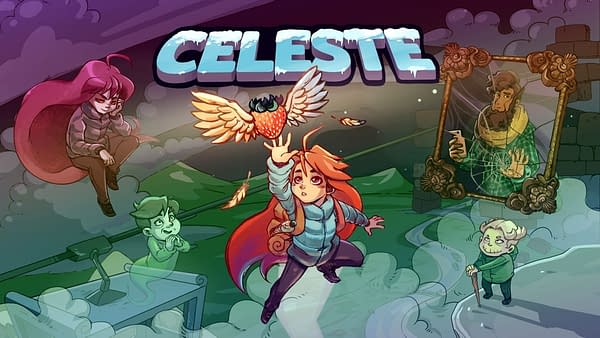 Celeste Chapter 9: Farewell

Saying goodbye is never easy. Finding the right way to send off the characters and world of Celeste was especially difficult for us, but we're very excited about what this chapter became. Here's some details:

Chapter 9: Farewell is a new story chapter for Celeste, releasing 9/9/2019 for free on all platforms*.
It contains 100+ new levels, bringing the game's total to over 800!
Over 40 minutes of new music from Lena Raine. (Purchase the soundtrack on Bandcamp!)
There's several brand new mechanics and items to discover and play with.
Reconnect with beloved characters for a final goodbye.
This chapter doesn't have a B- or C-Side.
To unlock it, simply complete Chapter 8.

* The XBox One version might not be released on the same day. We apologize, but coordinating this patch across all consoles was challenging for our tiny studio! If it doesn't make the 9th, it will release soon after. Thank you for understanding.

Also, we want to mention the Limited Run physical Celeste release. We know that people have been waiting for that to ship for a long time. Now that Chapter 9 is finished, it will enter production shortly. Thanks so much for your patience.