We close out the month of March with a ton of video game releases, the majority of which for the Nintendo Switch with the PS4 right behind. Check out our entire list of games below, choose your titles wisely, and as always, have fun!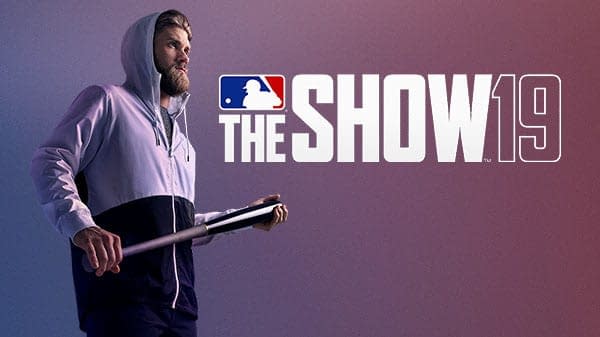 March 26th
Air Conflicts Collection (Switch)
Air Conflicts: Pacific Carriers (Switch)
Air Conflicts: Secret Wars (Switch)
AlienCruise (XB1)
Atelier Lulua: The Scion of Arland (PS4, Switch)
Danganronpa Trilogy (PS4)
Dragon: Marked for Death (Switch)
Final Fantasy VII (Switch)
GALAK-Z: The Void: Deluxe Edition (Switch)
Gems of War (Switch)
Generation Zero (PC, PS4, XB1)
The Legend of Heroes: Trails of Cold Steel – Decisive Edition (PS4)
MLB The Show 19 (PS4)
Nelke & The Legendary Alchemists: Ateliers of The New World (PS4, Switch)
OMG Zombies! (Switch)
Outward (PS4, XB1)
Path of Exile (PS4)
The Princess Guide (PS4, Switch)
Seven: Enhanced Edition (PS4)
The Walking Dead: The Final Season – Ep 4 (PC, PS4, Switch, XB1)
Where The Bees Make Honey (PC, PS4, XB1)
Windscape (XB1)
Xenon Racer (PC, PS4, Switch, XB1)
March 27th
Neon Caves (Switch)
Tale of the Fragmented Star: Single Fragment Version (PS4)
Windscape (Switch) March 28th
Croixleur Sigma (Switch)
Dracula's Legacy (PS4)
FUN! FUN! Animal Park (Switch)
GODS Remastered (Switch)
GOKEN (Switch)
Inferno Climber: Reborn (PS4, Switch)
Istanbul: Digital Edition (Switch)
Lyrica (Switch)
S.O.N. (PS4)
She Remembered Caterpillars (Switch)
Snow Battle Princess Sayuki (Switch)
UNI (Switch)
Ultrawings (Switch)
Undead's Building (Switch)
V.O.I.D. (Switch)
Warparty (PC, PS4, Switch, XB1)
The World Next Door (Switch)
March 29th
Assassin's Creed III: Remastered (PS4, XB1)
Counter Fight (PS4)
GODS Remastered (PS4)
Legendary Eleven (PS4)
Operencia: The Stolen Sun (XB1)
Siralim 3 (PS4)
The End Is Nigh (PS4)
Yoshi's Crafted World (Switch)
March 31st
American Ninja Warrior (PS4, Switch, XB1)
Enjoyed this article? Share it!