Now that Black Friday and Cyber Monday are done with, we move onto holiday shopping season when it comes to looking at video game releases. Check out the full list of releases below, choose your games wisely, and as always; have fun! November 27th
99Vidas – Definitive Edition (Switch)
Darksiders III (PC, PS4, XB1)
Floor Kids (PS4, XB1)
Red Dead Online [Beta] (PS4, XB1)
Spintires: MudRunner – American Wilds (Switch)
This War of Mine: Complete Edition (Switch)
November 28th
Artifact (PC)
Horizon Chase Turbo (Switch, XB1)
R-Type Dimensions EX (Switch)
November 29th
ABZU (Switch)
Akihabara – Feel the Rhythm Remixed (Switch)
Animal Hunter Z (Switch)
Asterix & Obelix XXL 2 (PC, PS4, Switch, XB1)
Cattails (Switch)
Crimson Keep (Switch)
Dexteritrip (Switch)
Fighting EX Layer (PC)
Gelly Break (Switch)
GensokyoDefenders (Switch)
Marenian Tavern Story: Patty and the Hungry God (Switch)
My Little Riding Champion (XB1)
NAIRI: Tower of Shirin (Switch)
Screencheat: Unplugged (Switch)
Stardust Galaxy Warriors: Stellar Climax (Switch)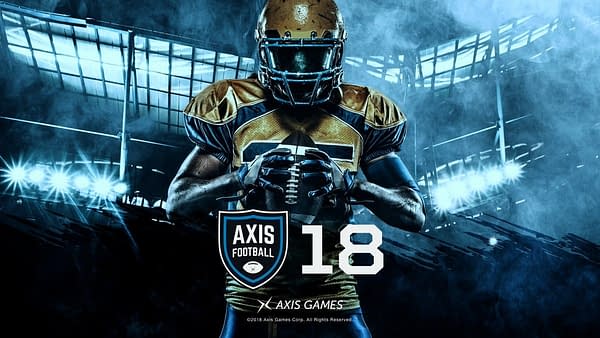 November 30th
Axis Football 2018 (XB1)
Coffee Crisis (Switch)
Escape Doodland (Switch)
GoatPunks (XB1)
Harvest Life (Switch)
I Am The Hero (Switch)
OkunoKA (Switch)
Ride 3 (PC, PS4, XB1)
Rival Megagun (XB1)
Secret Files: Tunguska (Switch)
The First Tree (Switch, XB1)
X4: Foundations (PC)
December 1st
ROCK BOSHERS DX: Director's Cut (Switch)
December 3rd
Demetrios – The BIG Cynical Adventure (Switch)
PlayStation Classic
Enjoyed this article? Share it!