As we make our way toward Thanksgiving, we have several video game releases that you might be down to play with the family next week. Check out the complete list of games below, choose your titles wisely, and as always, have fun!

November 13th
Chimparty (PS4)
Emerald Shores (PS4)
EverQuest II: Chaos Descending (PC)
Gnomes Garden: New Home (PS4)
Hitman 2 (PC, PS4, XB1)
Just Deal With It! (PS4)
Knowledge is Power: Decades (PS4)
My Riding Stables – Life with Horses (PS4, Switch)
Project Highrise: Architect's Edition (PS4, Switch, XB1)
Runner3 (PS4)
SNK 40th Anniversary Collection (Switch)
Spyro Reignited Trilogy (PS4, XB1)
Swords & Soldiers 2 Shawarmageddon (PS4)
November 14th
Chalk Dash Carnival (Switch)
Fallout 76 (PC, PS4, XB1)
Palm Reading Premium (Switch)
The Long Journey Home (PS4, XB1)
YouTubers Life: OMG Edition (XB1)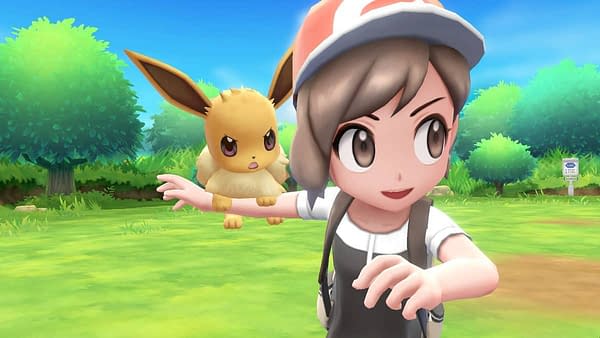 November 15th
Johnny Turbo's Arcade: Heavy Barrel (Switch)
M.A.C.E. Space Shooter (Switch)
Mimpi Dreams (Switch)
Monkey King: Master of the Clouds (PS4)
Mother Russia Bleeds (Switch)
ROCKETSROCKETSROCKETS (Switch)
Solitare Battle Royale (Switch)
Slayaway Camp: Butcher's Cut (Vita)
Ticket To Ride (PS4)
Tinboy (Switch)
Trailblazers (Switch)
Underworld Ascendant (PC)
Wordhunters (PS4)
November 16th
Bad North (PC)
Battlefield V – Deluxe Edition (PC, PS4, XB1)
Circle of Sumo (Switch)
Mars: Chaos Menace (PS4)
Pokemon: Let's Go, Eevee! (Switch)
Pokemon: Let's Go, Pikachu! (Switch)
Sid Meier's Civilization VI (Switch)
Sunset Overdrive (PC)
Toast Time: Smash Up! (Switch)
Enjoyed this article? Share it!