If you're not familiar with Odin Abbott of Odin Makes on YouTube, you might want to check him out, especially if you love God of War. Well, that's just the latest video. Let's rewind a little. Odin has an awesome habit of making fantasy weapons from TV, film, comics, video games, and more all on his channel. But he's not one of those groups who is doing everything in metal and creating 60 lbs. of fury that you'd never get past security at a convention or be able to hang on your wall properly. He's making gear that looks fantastically realistic with cheap items like foam and PVC pipe.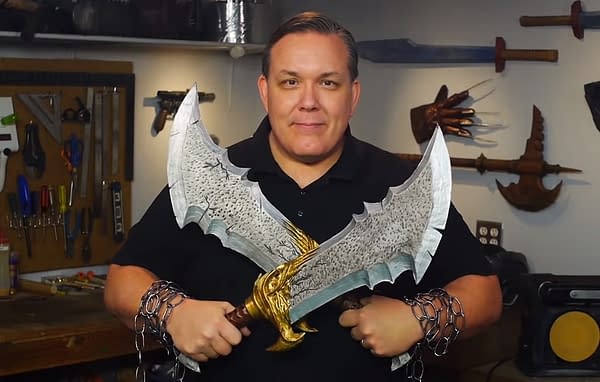 He's recently made stuff like the 4th Doctor's Sonic Screwdriver, Freddy Krueger's glove, and the Bonspllitter from Magic: The Gathering. But this time around he made a pair of Kratos' Blades of Chaos from God of War, and they're a pair that you could actually get into a convention! Enjoy!
Enjoyed this article? Share it!