During PAX East this year, Dire Wolf Digital had a few announcements up their sleeves for properties like Game of Thrones and Acquisitions Incorporated. First off, they brought with them Game Of Thrones: Oathbreaker which is a brand new board game based on the HBO series. We finally got some greater detail as to what the game will play like, as one player will become the king on the Iron Throne, while the other players are in unknown roles. You're either an ally or a traitor to the throne, and the decisions you make over the years in the game will determine whether or not people catch onto you. The king just has to survive and not be killed off by a traitor, which is much easier than it sounds. We're due to receive a copy for review, so we'll play it for you and let you know how it works down the road.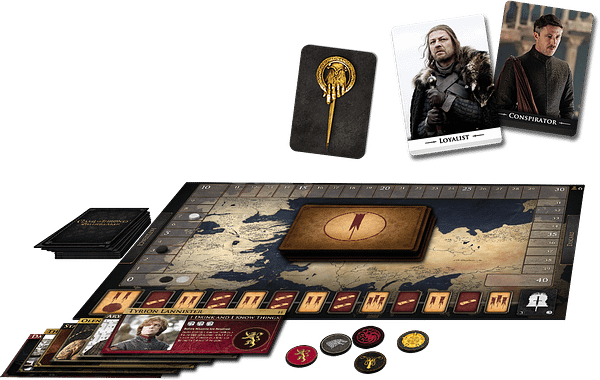 An item we actually picked up from them at the convention is the Acquisitions Inc. Upper Management Pack for Clank! This is a special set of cards and four figures shaped like the A-Team (Omin Dran, Jim Darkmagic, Viari, and Môrgæn) taking the place of the generic colors used for the four players in the game. This is awesome and the minute I saw it I knew I needed someone to paint them. We got a copy and we own Clank!, so we'll let you know how it plays!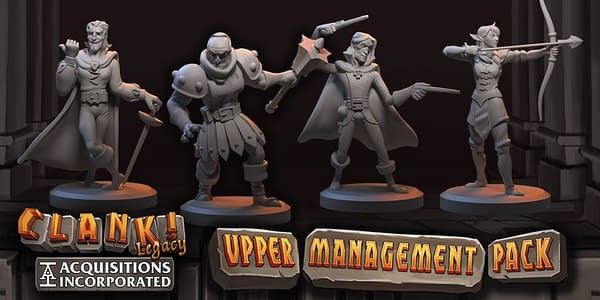 The company also announced that the popular board game Raiders of the North Sea will be coming to the Nintendo Switch theSpring 2019. We'll see how that shapes up when it's officially released, but if you enjoy raiding and conquering land as a Viking, you might dig it!
Enjoyed this article? Share it!