"Children Of Morta" Receives An Extensive 2020 Content Roadmap
11 Bit Studios released new information today for Children Of Morta, outlining an extensive content roadmap for most of 2020. You can see the map below as the game will be getting seven new challenges added to it, as well as a random encounter. By the looks of it, these are going to be spread out across the map in uncharted areas, as well as over the course fo a year. So a ton of content coming your way if you love Children Of Morta. No word yet as to when the first addition, Shrine of Challenge, will drop into the game.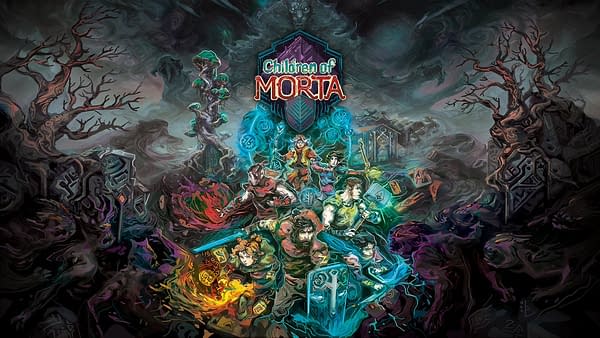 Shrine of Challenge (I) introduces hard difficulty and an item pack with more than 20 new items including Charms, Divine Graces and Divine Relics.
Setting Sun Inn (II) invites you to New Game+ mode in which players carry their unlocked characters, skill tree, Morv, and Workshop Upgrades into a new playthrough after completing the game.
Random Encounter (!) means what it says and says what it means – you'll never know what you might find here!
In the Bergsons' House (III) a new playable character awaits.
The Fellowship Sanctuary (IV) adds the much anticipated online co-op to the game.
Temple of the Endless (V) contains a series of arenas with waves of enemies, mini-bosses, and a new boss. This Endless Mode fully supports online co-op.
The Treasure (VI) update will contain more than 30 new items including Charms, Divine Graces and Divine Relics.
All this should prepare you for The Uncharted Lands (VII). The next journey for the Bergson family will be a brand new DLC chapter with a main quest and a home event, another playable hero, new enemies, and a new boss.