Clothing Review: Jinx Endgame Zip-Up Hoodie
The next article of clothing we're taking a crack at from Jinx was this awesome blue hoodie they sent us for review they called the Endgame Zip-Up Hoodie. While it may not be totally ideal for us to review it while it's scorching hot outside, fall is slowly approaching and we need something to bundle us up soon. So how does it handle overall?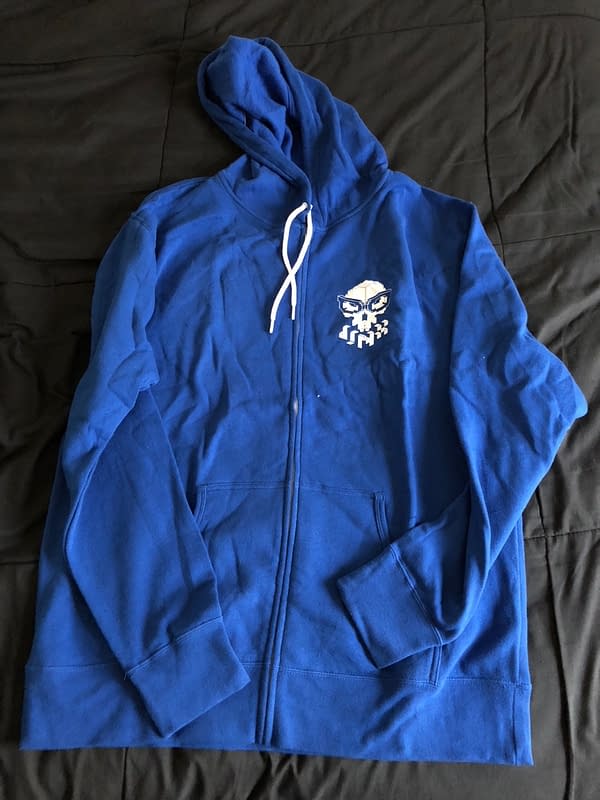 The hoodie itself is knitted from 80% combed ring-spun cotton and 20% polyester, giving it a heavy feel that is also stretchable. The thing to admire about this kind of design is that it's meant to give you a slimmer fit, so even those of us with a little extra weight on the side look mighty comfy and form-fitting inside.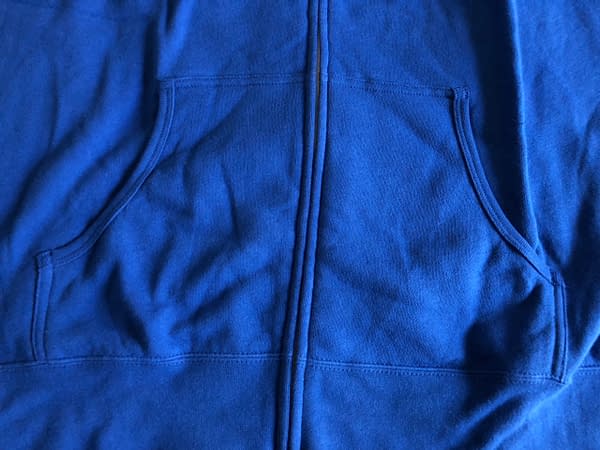 Because it's a zip-up hoodie, you get the pockets on the front that are pretty well sized. When we look at hoodies, one of the big things for us is to determine how well you'll be able to keep your hands warm, and these work well. You can throw a wallet or a cell phone in here and still have space to place your hands and keep them bundled up. The front logo of the hoodie is a pixel skull design put on a 3D plane to mimic a cube design, which works really well to show off it's a Jinx hoodie right from the get-go.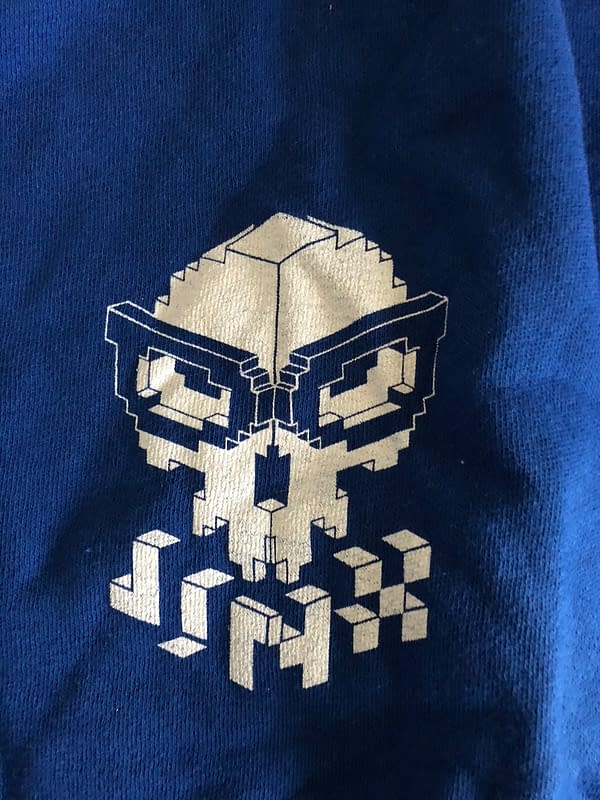 The hood is the one part of this that's kind of hit-or-miss, as it is super warm when you tighten it around your head, but it has a seam that's just as thick as the material so you get a bit of a point at the end. I'm not a particular fan of hoodies that come to a point and prefer the ones that easily shape to your head, because with a point you just have space in your hoodie for warm air to eventually escape through the fibers. It still works, but it looks and feels annoying to us.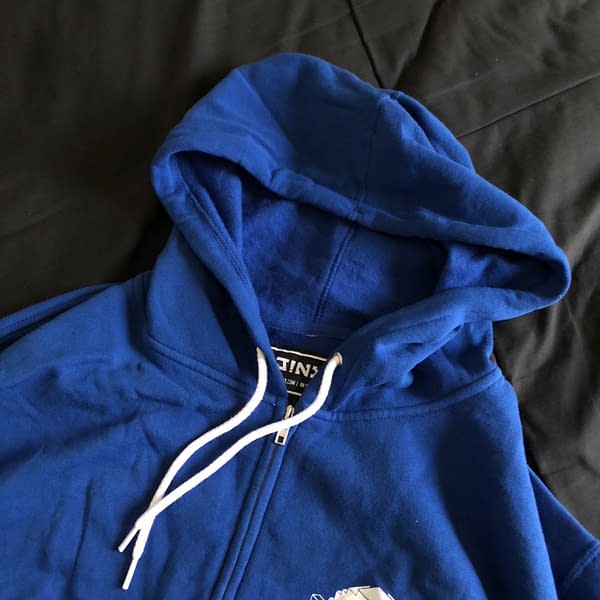 Finally, you got this rad design on the back showing off the same skull pattern on the front but with a different style to it with the words Game Over at the bottom. I really enjoy this kind of work because it's something you don't often see on Jinx wear when it comes to the pixelation. Having a 3D version feels different and looks cool. Overall, we enjoyed the hoodie and what it gave to us as far as a casual piece of gear, but the hood just isn't our style. That isn't to say the hood is bad, we just don't dig it, but others might.