Coloring the Eyestocks: We Review D&D's Adventures Outlined
Occasionally we get an awesome D&D product that reminds us the minds behind the game have more than just a sense of humor. The latest in the line of children's books for the series is Dungeons & Dragons: Adventures Outlined, a coloring book featuring some of your favorite scenes and monsters. But what exactly is this book all about?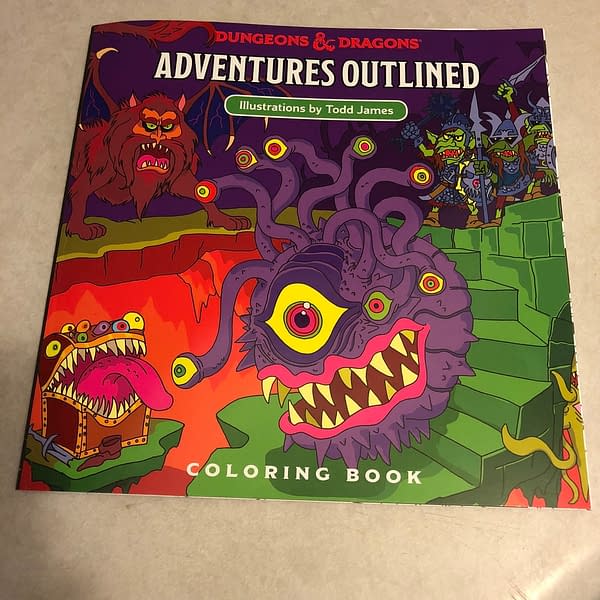 The book is illustrated by Todd James with flavor text off to the sides from Adam Lee, so that this isn't just a book with random black and white figures for you to color in like many books of the genre are. Which is something I wanted to highlight at the start because the book is not just mindless coloring. While coloring books do encourage creativity, often times you open one and that's all there is: pictures. While the book could easily be taken as an adult coloring book, they went to great lengths to make this semi-educational about the series and included words that children now have a reason to learn.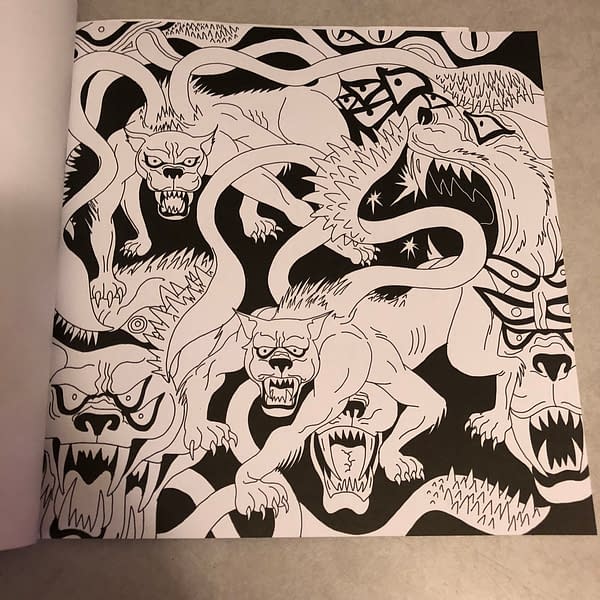 The designs in this book are not what you would call detailed and true to form. They're exaggerated. So anyone coming to this book looking to make themselves a master at drawing D&D figures will need to look elsewhere. The purpose of the design is to give anyone who picks it up a chance to do a little creative work without having to think hard about making it look perfect.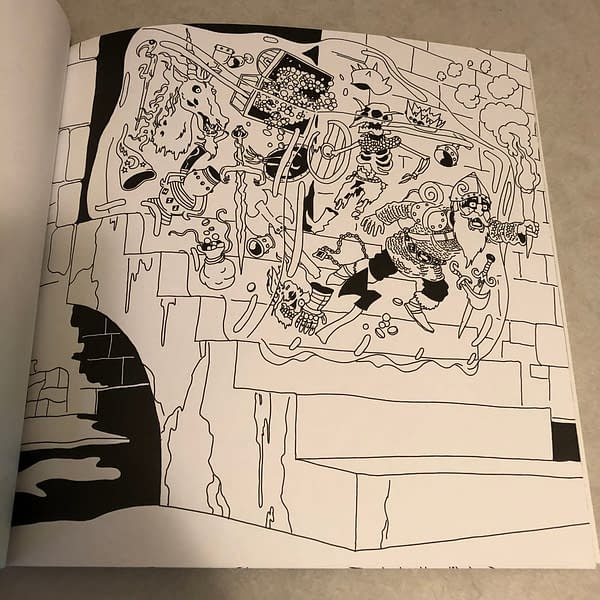 Now that may sound insulting, but let's be a little realistic. You're trying to color a Mimic, which is a giant treasure chest with a mouth. This should be a fun activity for adults and kids to take part in, not something that's labor intensive and takes hours to complete. Or something that needs to be perfect. This is meant to be fun, so the pictures should look fun, too. And they've captured that well in every instance so that a longtime player like myself can look at it and get what they were aiming for.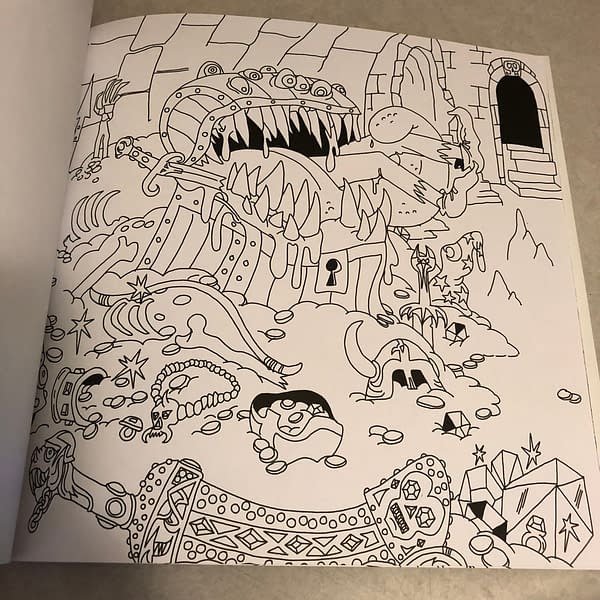 Dungeons & Dragons: Adventures Outlined is an awesome coloring book. But we do admit it's not going to be for everyone. We showed it to a few people who play D&D and there was at least one stickler who hated how it looked. As well as one mom who said she'd never buy that for her kid. But we had fun showing it off and coloring it in on our own private time. The book currently goes for $17.