Com2uS has released the finer details on the upcoming Summoners War World Arena Championships (SWC) Americas Cup 2019 as tickets go on sale. On Saturday, August 31st, the top competitors in the game will compete in the massive 35,000 square foot OGN Super Arena in Manhattan Beach, California. Throughout the tournament, winners will qualify for a spot in the SWC World Finals at the Maison de la Mutualité in Paris on Saturday, October 26th. We have the details on tickets below for those who wish to attend at the end of the month.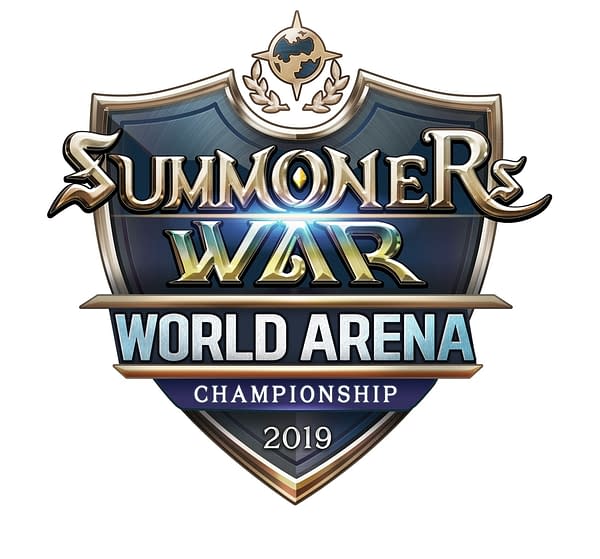 Due to limited available space, Com2uS is selling SWC Americas Cup tickets at affordable prices to guarantee that dedicated fans have a chance to watch and participate in a well-produced, high-production value esports event. Tickets (available here) to SWC Americas Cup 2019 are now on sale. All attendees will receive 750 Crystals, one food and beverage voucher, a Summoners War drawstring bag and additional collectible items ($77 value) at the door. Ticket prices are as follows:

General Ticket (One admission) – $10
SSS Pack (One admission plus early merch shop access, meet and greet with top players and influencers, and choice of one Funko Pop – while supplies last) – $20
Guild Pack (Four general tickets for the price of three) – $30

Alongside the fierce esports competition on stage, attendees can immerse themselves in all things Summoners War by challenging their favorite influencers in an exhilarating dungeon run contest, spinning the prize wheel at the Temple of Wishes, and purchasing exclusive merchandise at the Magic Shop. Com2uS will also be hosting a giveaway to attendees using "Legendary" or "Mystical" Tickets (not to be confused with scrolls) for a chance to win amazing prizes. The tickets will be given out as appreciation for participating during the event.
Enjoyed this article? Share it!