Never had we suspected the day would come that we'd see the original Crash Bandicoot games on a Nintendo console, but times have changed and so have we. Activision has just released a fresh trailer showing off Crash Bandicoot N. Sane Trilogy coming to the Nintendo Switch later this week.
The Switch version will play a little differently and include some additional content to make their versions feel just a little more special, plus all of the DLC content will be fully included in this version so you won't be spending an hour downloading everything to make it complete. Enjoy the trailer along with the official game description from Nintendo themselves below as Crash goes mobile again.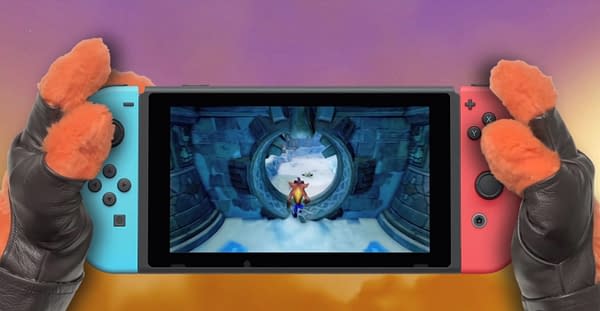 Play Crash Bandicoot anywhere! Your favorite marsupial, Crash Bandicoot, is back! He's enhanced, entranced and ready-to-dance with the N. Sane Trilogy game collection. Now you can experience Crash Bandicoot like never before. Spin, jump, wump and repeat as you take on the epic challenges and adventures through the three games that started it all, Crash Bandicoot, Crash Bandicoot 2: Cortex Strikes Back and Crash Bandicoot 3: Warped. Relive all your favorite Crash moments in their fully-remastered graphical glory and get ready to put some UMPH in your WUMP!
Enjoyed this article? Share it!