Creative Assembly And NetEase Will Bring "Total War" Series To China
Today it was announced that Creative Assembly has partnered with NetEase to bring their Total War series to China in the future. NetEase has secured the rights to publish the entire series, including the latest release Total War: Three Kingdoms. No official date has been put on when these games will come out, but we're guessing it'll be sometime around the holiday season. This also includes the new collectible card game, Total War: Elysium, which will be aiming for an initial release on PC and mobile in China. Here are a few quotes from this morning's announcement.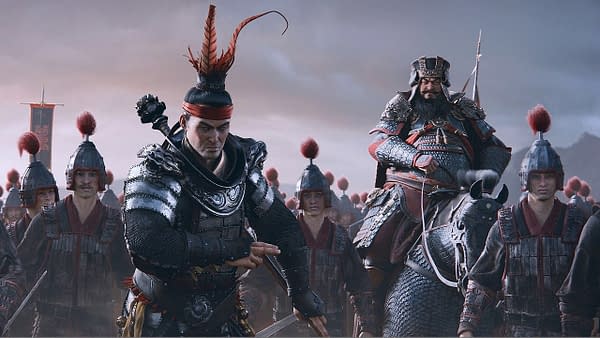 Tim Heaton, Creative Assembly Studio Director and EVP of SEGA Studios, said: "For nearly two decades, the Total War franchise has been a leader in the strategy games genre, thanks to its trademark gameplay and a focus on authenticity. We are excited to bring the historical titles of the franchise to the Chinese market where we have already seen a huge appetite for Total War. Our partnership with NetEase is an ideal pairing with our shared mission for bringing quality gameplay experiences to our passionate fans across the globe."

Gary Dale, President and COO of SEGA Europe, added: "We are very excited for Creative Assembly to partner with a leading company like NetEase. SEGA Europe are looking forward to expanding the business in China, as it is the fastest-growing market in the industry."

"NetEase is very pleased to work with Creative Assembly, a leading game developer in the strategy games genre, to bring the critically acclaimed Total War series to players in China. We see great potential in this long-term strategic partnership," said Ken Li, Vice President of NetEase Inc. "Since its initial release in 2000, the Total War Series has given players an extraordinary game experience, allowing them to feel the thrill and excitement of various historical wartime battles. This is exactly the type of high-quality content NetEase has been and will continue to offer our users."