​Cyberpunk 2077 Releases A Trio Of New Featurette Trailers
While we're waiting for Cyberpunk 2077 to be released in November of this year, CD Projekt Red decided to throw out three featurette videos. We're guessing based on the fact that we're getting three of them in a row and not anything spaced out week-to-week, that these were originally intended to run over the course of July and August before the game's original September release date. Now that the schedule of things is in a bit of a flux with the push, it looks like they chose to release a bunch of them in one sitting. Whether or not more are coming down the line… it could go with way. The three videos you get to see below revolve around three different topics: where your life path will go in the game, the tool of destruction at your disposal, and how you'll end up becoming a SAMURAI. Enjoy the videos as the game is currently set to be released on November 19th, 2020.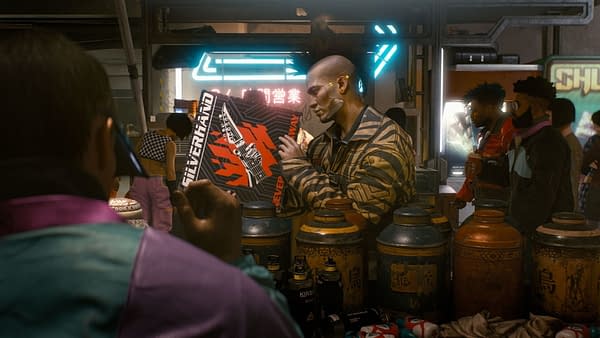 The ​Lifepaths featurette takes an in-depth look at the different backstories players will be able to choose for V — the main character of ​Cyberpunk 2077. Each path provides a distinct introduction to Night City and influences V's experiences throughout the game. Tools of Destruction focuses on the varied arsenal in ​Cyberpunk 2077. Guns, melee, and cyberware weaponry are all demonstrated, highlighting numerous ways players can engage in direct combat during their adventure through the most dangerous city of the dark future. Finally, ​Becoming SAMURAI goes behind the scenes to show how Swedish hardcore punk band ​Refused musically brings the in-game chrome rock legends SAMURAI to life, and features interviews with band members and insight into the creative process behind the portrayal, among other things.