Capcom Releases Printable "Resident Evil 3" Jill Valentine's Day Cards
You ever wanted to express your love along with your appreciation for Resident Evil 3? Well, now you can with these special Jill Valentine's Day cards. A small set of four cards were created by artist Plum Jewanarom (aka KektusFruit) and released today for those of you who would like to share a little RE3 love. There's nothing too scary or bloody and gore-filled about them. They're cute little versions of the characters you know from the game made to help hype the release of the remastered title on April 3rd, 2020.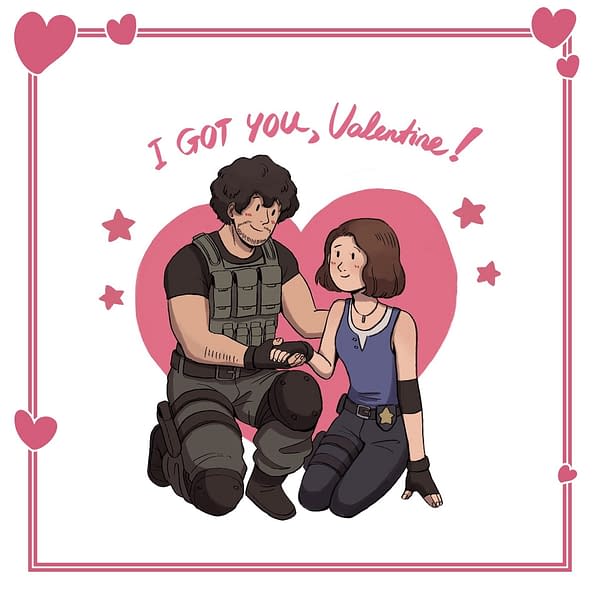 You can download a PDF of the cards here, or if you don't like using a PDF, you can just go to on Capcom's Resident Evil social channel. Enjoy spreading your love of Resident Evil 3 to others!