Daedalic Entertainment Confirmed As Publisher For Capes
After being announced last year, Capes is getting published by Daedalic Entertainment, with an aim for a 2023 release.
---
Daedalic Entertainment announced this morning they have taken over the publishing duties for Spitfire Interactive's superhero title Capes. The Australian studio announced the game last summer, as they are still putting together this tactical turn-based strategy title featuring heroes of a different era, trying to reclaim their city that's been taken over by the forces of evil. The two big announcements to come from the new partnership is that the game is aiming to be released sometime this year, and that fans will be able to play a brand new free demo of the game starting on February 13th. We got more info and the latest trailer for the game down below.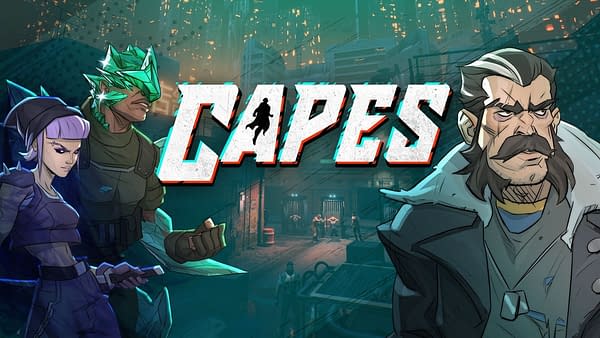 "Capes is a turn-based superhero strategy game where players assemble a team of unique heroes while fighting to take back their city, now controlled by evil despots. Twenty years ago, the supervillains won. Since then, they've created a dystopian city where developing superpowers is a crime and no one has dared oppose them. Until now! Play across a series of dark and gritty campaigns and patrol assignments, push the story forward, or take time to explore with side missions that unlock more heroes. Complete challenges to earn skill points to increase your hero's powers and abilities while you learn more about the hero's lives and backstories."
Be Mighty: Play as heroic protectors of the innocent, each with unique skills and powers. Master your hero and unleash devastating ultimate abilities!
Assemble Your Team: Select the right team for the right mission. Combat isn't based on random numbers, so choose wisely to win the day!
Level Up: Complete challenging missions and side-quests to improve your heroes with new abilities and powerful upgrades!
Defeat Evil: Face down vile villains and criminal corporate henchmen. Do you have what it takes to free your city from the clutches of villainy?