Dashing Strike originally released their Bomberman-esq indie game Splody back in the spring of 2017 and found some nice indie success. Now the game will be making its debut on the PS4 as it will be released on September 18th. Before that, the devs wanted to re-introduce you to the game with a new PS4 trailer, and we've added a description of the game for those of you who remember it but need a refresher.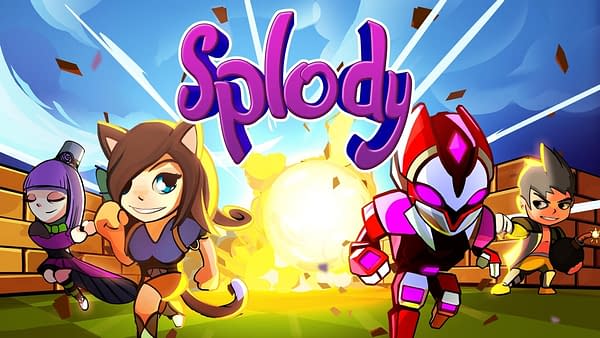 The classic couch competitive gameplay of games like Bomberman brought into the modern era. Place bombs, get out of the way, destroy your friends, collect powerups, 'splode your way to victory in a variety of game modes adapted for smooth multiplayer with virtually unlimited local players!

Features

Online multiplayer
Ranking and Leaderboards
As many local players as you can connect controllers for (4-20 recommended)
Play against bots to practice or fill in a game
Level editor, share custom levels
Music by The Hamster Alliance
Taunts
Various game modes and settings including:

Traditional "Last Man Standing"
"Capture the Dino" – Fight over control for a mount in this game mode which keeps all players respawning and in the action until the end of the match
Free for all or teams
"Humans vs Bots" – a team of human players (online and/or local) vs large numbers of bots
Special levels with different behaviors

With post-mortem "ghost bombers," players can affect the game after they are defeated, so no one gets bored between matches
Built on a custom engine supporting any number of any kind of controller, smooth performance on low-end hardware, and snappy online multiplayer even on high-latency connections with players from around the world
Enjoyed this article? Share it!