Daybreak Games Backpedals from Allegations of Russian Ownership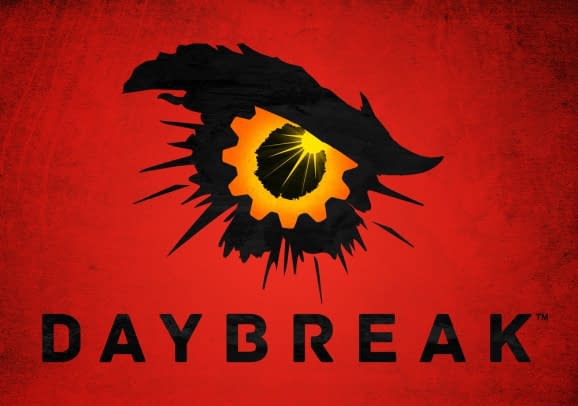 Daybreak Game Company, formerly Sony Online Entertainment, was bought out by an investment firm back in 2015 and changed its name. The studio is mostly known for developing the shooter H1Z1, but has also worked on Everquest II and Planetside 2. However, the developer is in trouble now not for its game history, but a connection to a Russian oligarch. Daybreak's ownership has come under fire as many believe that it was investment firm Columbus Nova who bought out the developer and the US Treasury Department is currently sanctioning Viktor Vekselberg, the Russian oligarch who owns Columbus Nova, for "destabilizing activities" in various international affairs.
However, all is not as it seems. According to Ars Technica's report:
A source inside Daybreak Games (who asked not to be named directly) responded to Ars' request for comment to clarify once again that Daybreak was actually purchased in 2015 by Jason Epstein through his wholly-owned LLC, Inception Acquisitions. Epstein was an ownership partner of Columbus Nova at the time, leading his purchase to be conflated with ownership by Columbus Nova itself in statements and reporting, the source explained.

"At the time, they just didn't think that that was a big deal, because both Inception and Columbus Nova were Jason's," said the source, who was not with the company in 2015. "Jason was the primary owner, and he owned both. Saying Columbus Nova as an investment firm seemed to make more sense [at the time]… What they should have said was 'Jason Epstein, owner of Harmonix, purchased Daybreak,' [or] "Partners of Columbus Nova purchase Daybreak.'"

"We're not denying he was there," the source continued. But when Epstein left Columbus Nova last year, any association between the investment firm and Daybreak (through Epstein) ended, the source said. Daybreak and Columbus Nova let an announcement of that distinction "fall through the cracks" when Epstein departed, focusing instead on getting H1Z1 to a full release, they added.

What's more, the source also said that Vekselberg's Renova Group does not actually own Columbus Nova, despite widespread reporting through the years suggesting they do. Instead, the source said, Columbus Nova merely "managed some accounts," for the Russian conglomerate, adding that those accounts were "not tied to Russia. Renova has other holdings and accounts, and we've gotten roped in."
Which just goes to show that accuracy in reporting is key, however it also indicates that rich people tend to have their fingers in many pies at once, thus making attribution a tricky business. While Columbus Nova never bought Daybreak Games, one of Columbus's partners did. Jason Epstein just so happens to also be the owner of Harmonix, which you would think would have been the more salient reference for Epstein when discussing his acquisition of a game development studio.
While Daybreak are quick to indicate that Epstein has left Columbus Nova, their response does leave us with even more questions about Epstein's connections to Vekselberg. A certain Shakespearean quotation comes to mind here, what with ladies and protesting. However, at the very least we can say that a Russian oligarch doesn't own H1Z1. His former business partner does.