In a rather shocking addition during the Nintendo Direct feed, we learned that Behaviour Interactive will bring Dead By Daylight to the Nintendo Switch. We say shocking because, let's be honest here, this is a game about stalking people and murdering a team in cold blood. Not exactly the game you would expect to see on a Nintendo console, but hey, more proof that Nintendo is committed to getting all kinds of gamers and not just focusing on family titles anymore.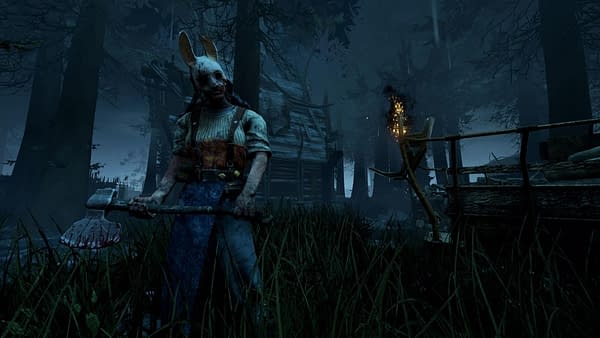 The footage from the game, at least from what we can see in the trailer below, looks a little lower in grade than the PC and console versions we already have. It could just be the way the game is designed right now for the Switch and improvements are coming, but it does look a little rough around the edges in the trailer compared to the images released for it. If we had to place bets, we're guessing you'll see the full build of Dead By Daylight come PAX West before it's released around Halloween.
Enjoyed this article? Share it!