Deep Silver officially announced today when we'll be seeing their next big RPG title OUTWARD, along with a trailer showing off the game. The game will be coming to PC, PS4, and Xbox One on March 26th, 2019, and will be one of the biggest and most immersive RPG titles the company will put out to date. Enjoy the trailer!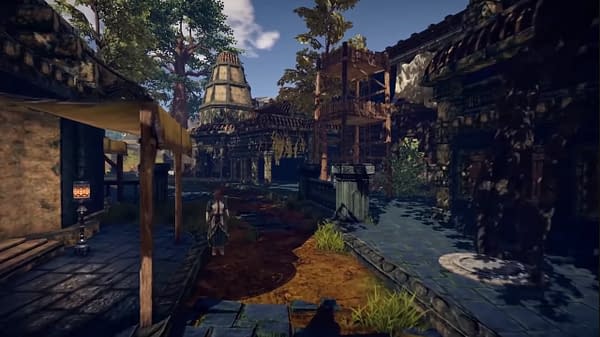 In OUTWARD, that is exactly who you are. You are not some special chosen one or one to fulfill some great prophecy, you are an adventurer who is constantly in danger. You have to balance everything from weight management, hunger, thirst, sleep, and more. You are vulnerable. No matter what you do, every situation you find yourself in must be handled with care and with a strategic mind. You're death will be neigh assured as you travel across the world fighting monsters and bandits, but don't worry, this is not the end! With Outward's dynamic death scenarios you won't find yourself resetting at some checkpoint to fight the same enemies in the same situations. Some deaths may lead to you being captured by bandits or waking up somewhere completely different.
Enjoyed this article? Share it!