Before THQ Nordic releases Desperados III, the development team is getting creative with a brand new interactive trailer. You may have seen trailers like this in the past or even interactive adventures where you are given a piece of a story and have to make one of two choices. Depending on which annotation you click in the video, it will take you to a new video to show the consequences of your choice, for better and worse. Some of our favorites actually come from Markiplier, but that's another story for a different time. Clear down at the bottom we have the first trailer in the sequence of events for you to choose from. We highly encourage you to give it a shit without cheating and trying to find the other videos for the best outcome. Just have some fun! The game will be released on June 16th for PC, PS4, and Xbox One.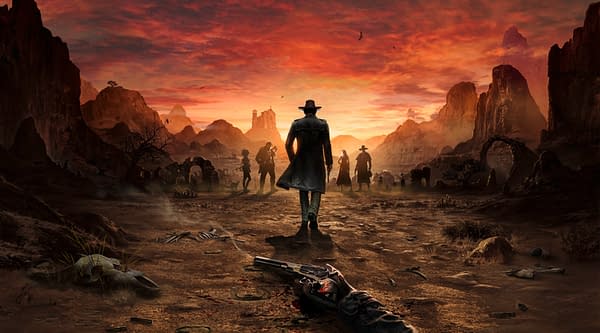 Desperados III is a story-driven, hardcore tactical stealth game, set in a ruthless Wild West scenario. In this long-awaited prequel to the beloved classic Desperados: Wanted Dead or Alive, John Cooper will join forces with the runaway bride Kate, the shady hitman Doc McCoy, the giant trapper Hector, and Isabelle, a mysterious lady from New Orleans. On Cooper's quest for redemption, his adventures lead him and his gang from rural towns, over swamps and riverbanks, and finally to a dramatic showdown worthy of Wild West legends. Play smart if you want to succeed. A good plan can make the difference between survival and finding yourself at the business end of a pistol. Combine your team's special skills to overcome each tough challenge in your own style.
Enjoyed this article? Share it!