Destiny 2 Will Receive A Limited Edition PS4 Pro Bundle
Sony and Bungie will be working together to fill your Destiny 2 needs in full, as the company announced today that they will officially be making a PS4 Pro Bundle dedicated to the first-person shooter when it's released this fall. Take a good look at the console below in a color scheme called "sparkling glacier white."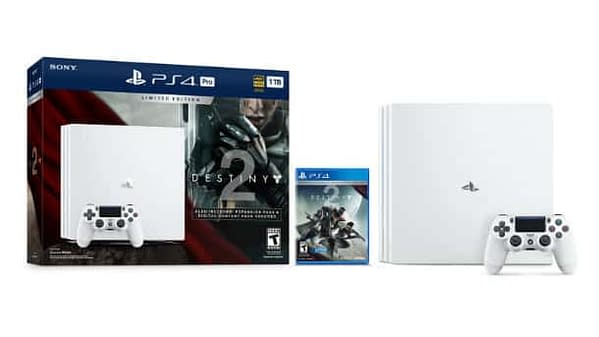 This bundle will, of course, be a limited edition, and will come out the same time the game launches on September 6th. The entire bundle will include a PS4 Pro with a 1TB HDD, the game, one controller, and a voucher for a digital content pack that includes the premium digital content and the expansion pass. That's not too shabby of a deal, but of course, it isn't going to be cheap as the system. In total, it'll run you $450.
Like a lot of the limited editions, this is for the super collector who wants Destiny 2 to be the be-all and end-all of their lives when they get home. I can think of a couple people on our staff who wouldn't mind that at all. From an average fan perspective, that system looks beautiful and was a decent choice for the game.