Devil May Cry 5 Shows Off the Void Practice Mode at X018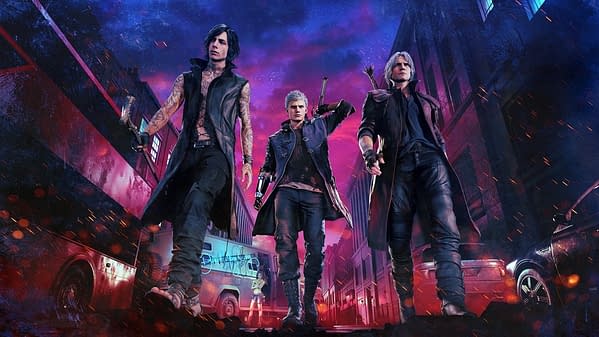 As part of Microsoft's X018 Inside Xbox bonanza this weekend, Capcom revealed a new dev diary for Devil May Cry 5. The video features game director Hideaki Itsuno and focuses on the new Void mode which allows you to practice with different weapons, devil breakers, and enemies in order to perfect your combos.
The video is much like the in-engine footage shown off at New York Comic Con, but a bit more polished. It gives us details on a few of the special devil breakers that will come in the various special editions of DMC 5, including the Mega Buster which was inspired by Capcom's Mega Man franchise.
However, the spotlight for X018 also mentioned when we'd see the game next. Apparently, Capcom is planning a Devil May Cry 5 surprise at The Game Awards on December 6, 2018 in Los Angeles.
Lastly, Capcom mentioned that we would see more Devil May Cry 5 at The Game Awards which will be held on December 6, 2018, in Los Angeles, California.
Devil May Cry 5 is set to launch on March 8th, 2019 for Xbox One, PS4, and PC. The base game will retail for $59.99 USD though a Deluxe Edition is also available. The Deluxe Edition will come with extra weapons for all three characters (Nero, Dante, and V), alternate voice tracks, and additional battle music. Pre-order bonuses for the game include alternate hero and heroine costumes, early access to the Buster Arm devil breaker, and a ton of red orbs.
You can check out the Void Mode spotlight from X018 below.