"Diablo Immortal" Is Now Going To Plan Out Region Tests
It looks like Diablo Immortal may finally have a proper release date this year, as Blizzard has started to do region testing for the mobile game. The news comes from a small piece of info in the company's Q4 2019 results, which you can check out here. There isn't a ton of information on what's being done, just a simple one-liner about the game's development that says this. "Diablo Immortal, developed for mobile in partnership with NetEase, plans its first regional tests for the middle of 2020." In one sentence, they have confirmed that the game is on track to testing in a few months. And when you start doing region tests, depending on how well they go, you usually see a mobile title like this released in 2-4 months.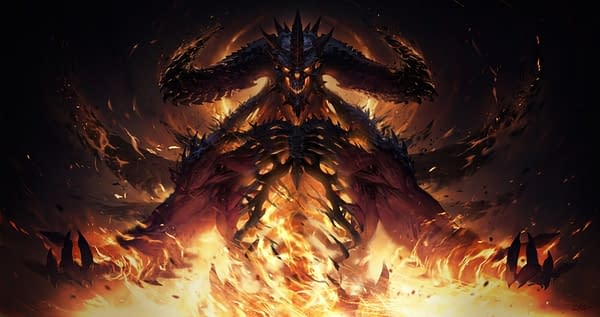 So ballpark figures, if they start testing in June, we'll see the game somewhere in late summer to early fall. That is, if Blizzard has calmed everyone down with Diablo IV enough to make them want to try it. If you recall at BlizzCon 2018, fans were furious when they saw nothing for Diablo IV and instead were only treated to the mobile title. Diablo Immortal was at BlizzCon 2019, but in a smaller capacity as they were focused on showing fans the new hotness. Now that we know the bigger game is on the way, will those diehard fans who wanted to roast the company a year and a half ago be more inclined to try it out during testing? We shall see.