DICE Has Killed The Planned "Battlefield V" 5-v-5 Mode
Battlefield V fans will have to make do without a new mode, as DICE has announced they've killed plans for the upcoming 5-v-5 mode they were planning. EA Dice senior producer Ryan McArthur made the announcement in a new post this week, explaining they were abandoning it in favor of focusing more on modes people were actually enjoying. Which totally makes sense as players have been playing and then abandoning modes that have been introduced in the past. Here's the full announcement.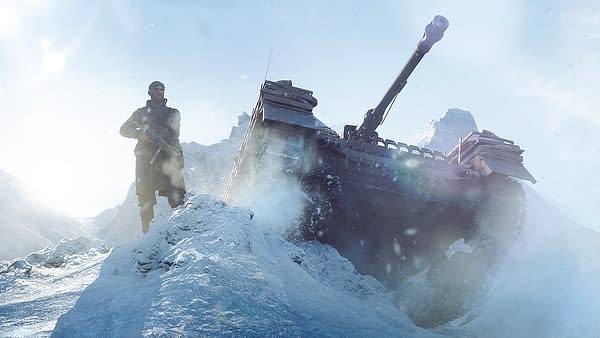 The added focus on improving the quality of the experience and adding more of the content you want has led us to step back from our original plans to offer a competitive 5v5 mode. Not creating this mode was a tough decision, but vital for us to more quickly reach our bug-crushing and content goals. However, we will still pursue building a competitive gaming experience in Battlefield™. We know that there's already an existing competitive scene in our community, and we're helping build features to support these communities. We want to work more closely with our players to help improve the tools that they have available to shape their play experience. This way, we can better support the places where competitive Battlefield V play already exists.

This change in focus allows us to better deliver on our promise of new content that we know our players will love, as well as providing new ways to enjoy some of our more intense existing modes.