Does Slimmer Work Better? We Review Logitech's G512 Carbon Keyboard
A few months ago we tried out the G513 from Logitech. This time around, we get a slimmed down version in the G512 Carbon. The numbering system may be confusing for some, but basically, this is a slimmed down version of the G513. You may be curious as to why someone might want a system like that. We explore the options of the G512 and see what it has to offer.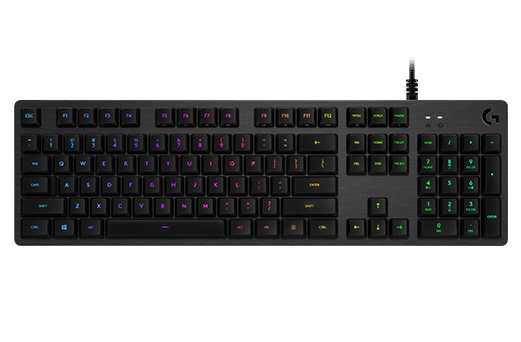 First, let's start with the basics. You no longer have the arm pad at the bottom, which was a removable component in the G513 and added to the cost of the system. Next, the keyboard offers three different typed of mechanical keys: Romer-G Tactile, Romer-G Linear, and the GX Blue. (The last of those three is the one that was sent with our review unit.) These keys feel smooth to the touch, less tactile, and a hair more responsive than the usual Romer-G versions. You get more of a click as they come down. They're not what I would call "friendly" to people with fatter or stubby hands as a couple friends of mine had issues controlling WASD, but they work fine with people who have average to thin fingers. The RGB system lights up well and interacts with Logitech's Gaming Software just fine to program in whatever pattern you'd like.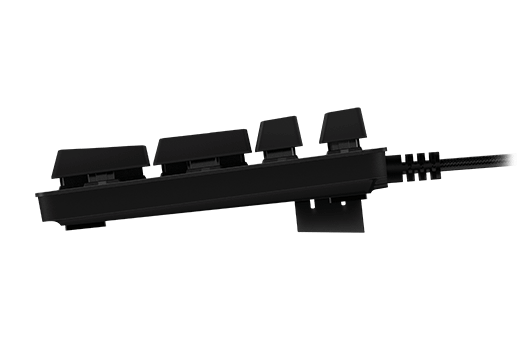 The G512 Carbon is hard-wired with a 3.0 USB cable, along with a USB port in the back to replace the one you just took on your tower. The base is as sturdy as the previous model and can take a beating from any salty losing player in the heat of the moment. The macros are easily programmable to any specifications you may need, as well as having all the appropriate media buttons programmed into the F-keys. Rather than a volume dial, the audio controls are in the Scroll Lock panel. As far as playing games go, this unit works just as well as the others. We didn't have many issues playing first-person shooters or platformers using only the keyboard. There was a bit of touch and go as far as getting our hand-eye coordination down with a keyboard that didn't quite feel like to one we previously played with, but that's on us.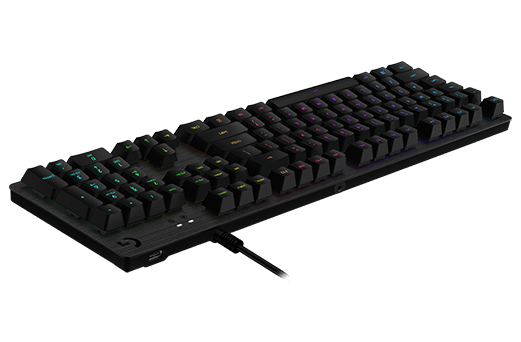 Overall, Logitech did a fine job with this one. The G512 performs as well as its predecessors and gave for easy gaming. The last benefit to this unit is the price, as they're currently selling it for $100. That's a good $50 off the previous model, with the benefit of updated keys. But its up to you if you truly want to buy this version or wait for the next set of keyboards to arrive.