Dr Disrespect Reported To Be Permanently Banned From Twitch
Big news coming out of Twitch today as they have apparently permanently banned Dr Disrespect from their platform and deleted his channel. The news came out of nowhere as people made the discovery this afternoon when the streamer did not go live with his usual schedule. The Dr, aka Guy Beahm, has not made a statement on the matter on social media at all. We reached out to Twitch for a statement on the matter and received the same statement below as other outlets have.
"As is our process, we take appropriate action when we have evidence that a streamer has acted in violation of our Community Guidelines or Terms of Service. These apply to all streamers regardless of status or prominence in the community."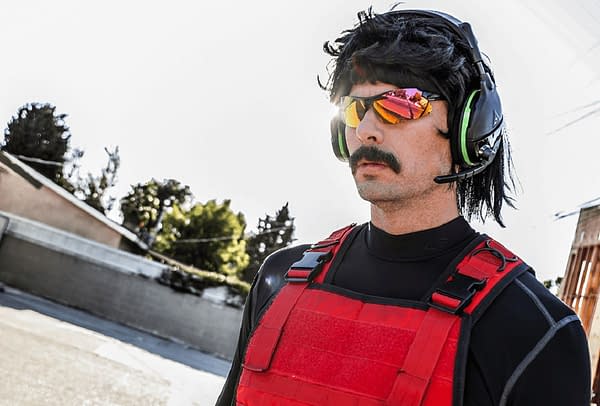 We're still digging to see what the situation is, as there are rumors circulating that it stems from a DMCA claim, but there has been nothing concrete offered to support that. Dr Disrespect's channel, which is one of the most popular on the platform these days, has been banned once before. Back in 2019 when a cameraman he hired followed him into a men's bathroom in the Los Angeles Convention Center during E3, but he was able to return back to streaming after what was essentially a three-week ban. However, the Doc might not even care at this point, as he currently has a TV deal happening and obviously has options in front of him with YouTube Gaming and Facebook Gaming, if he desires to go there. Which we can't see why either platform wouldn't take him as he'd already have a built-in audience wherever he goes and a story to tell once he gets there. That is, if he isn't in the process of trying to fix things with Twitch. We'll keep you updated as more info about this ban comes out.