Twitch Streamer Dr DisRespect Has Scored A New TV Deal
Prepare to have many more firm handshakes in the future, as you'll be seeing Dr DisRespect coming to your television somewhere down the road. The Hollywood Reporter broke the news that the Twitch streamer has secured a TV deal with Skybound Entertainment. Guy "Dr DisRespect" Beahm IV has been one of the longest-running streamers on the platform, and one of the most recognized personalities, so it only makes sense they'd want to work with him. What the show will be sis still unknown at this point, but whatever it is, we're sure it won't be boring. Here's a snippet of some quotes from the article.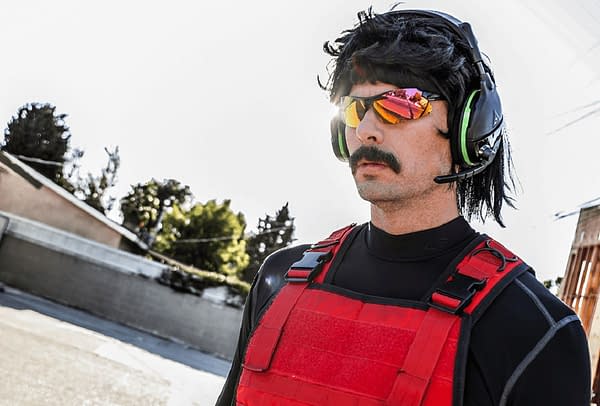 "We are pretty early in terms of the creative and the direction we want to take it," Beahm tells The Hollywood Reporter, but mentions they've had "some early discussions around animation."

"There are lots of incredibly talented streamers, but there's something special about what Guy has done in creating this character," says Skybound co-founder and president David Alpert. "We really believe there's a unique world around the doctor." While Alpert is more demure in that description of Beahm's creation, he does also note that "Dr DisRespect is largest figure to ever be in the video game space in the history of the world," a bit of on-brand marketing for the character's braggadocio persona.

"The one thing I try to focus on is making sure everything stays consistent," adds Beahm. "You don't want to lose the authenticity of the character."

Beahm says he doesn't see himself as a pioneer for streamers, but he does admit the deal signals a big step for fellow streaming talent. "We're trying to take things to the next level and hopefully we'll have an effect that reverberates and legitimizes the world of streaming," he says.