DRAGO Entertainment revealed its latest game as they are releasing an airline security simulator called Airport Contraband. The game operates much as you would suspect, as you play a security guard at an airport checking luggage and monitoring activity in the airport. With the main goal to see if you catch anyone trying to sneak anything illegal onto the plane before it takes off. Whether that be weapons, alcohol, or even certain products not allowed on planes. The game, which is being published by Movie Games, will be released sometime in 2020 on Steam. Until we get more info, you can read a quote and some added tidbits from the devs from their announcement this morning, as well as the trailer below.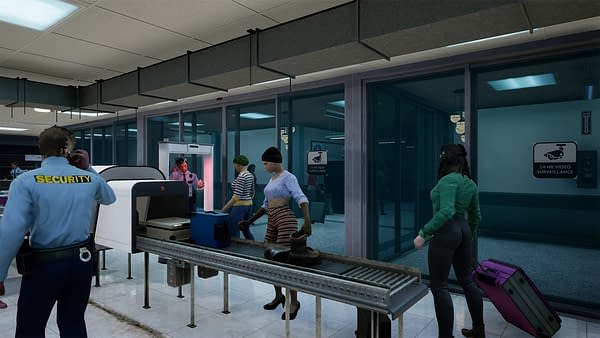 "In response to the growing interest in the game, we decided to add new features and devote more time to improving the existing game mechanics", says DRAGO's Head of the Studio, Lucjan Mikociak. "New content will include a stronger focus on contraband items and scenarios for dealing with epidemic and pandemic outbreaks. Airport Contraband is also getting a complete revamp of its career mode. You will now start your career on a tiny airport in South America where smuggling and trafficking gives a completely different perspective on the entire idea of contraband. Unlike on modern airports in the US, the procedures here are rather crude, but also the smugglers' creativity is in its own league".

Airport Contraband allows you to take on a role of an airport security guard. However, keeping the place safe is not your only responsibility. You will have to deal with various types of threats – from minor violations by regular passengers to catching wanted smugglers. Sometimes your duties will make you feel like a true detective – always double check your clues and make sure you have proper evidence, because falsely accusing someone will get you into trouble. Even the simplest tasks can be challenging – you have to be extra careful when checking passengers' bags and monitoring their behaviour, to make sure you do not miss the criminal you are looking for. Deal with other issues, such as cancelled flights or spreading pandemic. Everything is in your hands.
Enjoyed this article? Share it!