Dragon Ball Z: Kakarot Guide: How To Find Apples For Gohan
Last month, Dragon Ball Z: Kakarot was released for Nintendo Switch. This semi-open world game puts you in the shoes of Goku, Gohan, and the rest of the Z Warriors for a retelling of the four main Dragon Ball Z sagas: the Saiyan Saga, the Frieza Saga, the Cell Saga, and the Buu Saga. You can look forward to a complete review as well as gameplay guides to Dragon Ball Z: Kakarot. This time, we're answering one of the main questions that players have about the first portion of the game. How do you find apples for Gohan in the Saiyan Saga?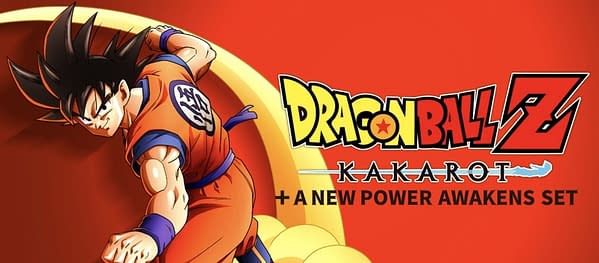 This is the first time you're going to need to go on a finding items quest like this in the main story. Learning how to do this, which will seem difficult at first, is going to be a major part of other aspects of the game later, especially side stories.
Apples are going to be depicted as glowing orbs in trees. You don't have to do anything to collect these except fly through the trees. You will see them register on the side. You're looking specifically for Unripe Apples, which will click off when you've gotten enough.
If you're having trouble finding any apples, you may be in the wrong area. The trees right below the stone pillar where this quest begins should have what you need. The entire area is full of apples. To see which trees still have apples to be picked if you're well into gathering and have yet to get enough unripe apples, you can use your sensing energy technique. This is going to be very helpful for quests like this. Click to sense energy and you will see apples glowing in trees that have yet to be picked. Swoop down and get those. This is a technique you'll be able to use later to find and catch golden gazelle in a, particularly annoying quest.
Best of luck taking down finding apples of Gohan in Dragon Ball Z: Kakarot. With these tips, you can complete this quest and even prepare for future tasks like it.