Dragon Ball Super – Power Absorbed SPR Reveal: 18 & Krillin
Dragon Ball Super Card Game's latest Zenkai Series expansion, Power Absorbed, features two Android 18-focused Special Rare cards.
---
Bandai has released the initial details of the first Dragon Ball Super Card Game set to release in 2023. This expansion will be the third in the Zenkai Series, the set block which kicked off in September 2022 and saw the introduction of Z-Cards as well as a change in the holo pattern used for Super Rares, Special Rares, and Secret Rares. This set, Power Absorbed (full name being Zenkai Series – Power Absorbed), is the twentieth main set and has quite a few strong themes, including the debut appearance of the Saiyan Cumber in a Prison Planet Saga-focused Black-section. Power Absorbed is also notable for sections of cards based on the Super 17 Saga, Krillin and Android 18's family, the Tournament of Power, and the Buu Saga. Now that this set has been released, Bleeding Cool will showcase cards from this latest Dragon Ball Super Card Game expansion. Today, let's take a look at some more art from the SPRs, or Special Rares, of Zenkai Series – Power Absorbed.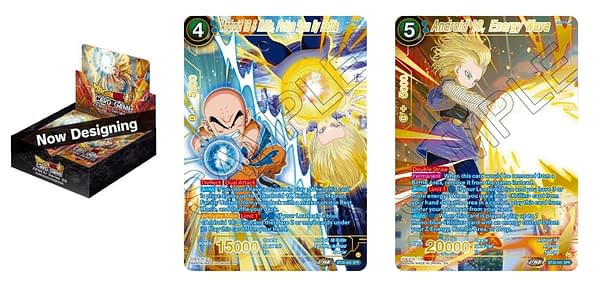 Today's releases feature a family that no one could've imagined coming to fruition when Trunks, the son of Vegeta and Bulma, arrived from the future on Earth to warn Goku and his friends about the coming android invasion. In Trunks' timeline, his world was ravaged by Android 18 and Android 17. However, the versions of these characters that arrived in the series' main timeline ended up being far less evil. Android 18 went on to marry Krillin and even started a family, having a daughter with him called Marron. The three remain a strong family unit in the current storylines in Dragon Ball Super.
Stay tuned to Bleeding Cool for more Dragon Ball Super Card Game previews from Power Absorbed, the next installment of the Zenkai Series. Stay tuned for more as well as other reveals from upcoming DBSCG products.
---
---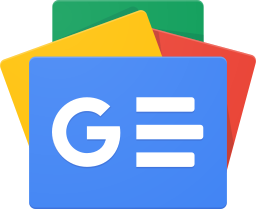 Stay up-to-date and support the site by following Bleeding Cool on Google News today!