Dragon Ball Super Previews Saiyan Showdown: Kefla & Vegeta SPRs
The Dragon Ball Super Card Game has begun to preview the cards from the next official expansion. The November 2021 set is the fifteenth main set and the sixth expansion under the Unison Warrior Series banner. The set, titled Saiyan Showdown (with its full name being Unison Warrior Series BOOST – Saiyan Showdown), documents some of the anime and manga's best Saiyan vs. Saiyan battles. Focuses of the set include Goku vs. Vegeta from the Saiyan Saga, Gohan vs. Turles from the Dragon Ball Z film Tree of Might, Goku and his sons vs. Broly from the film Broly: Second Coming, and, finally, the Universe 6 Saiyans and their evolution during the Tournament of Power. The set also includes the DBSCG debut of the Majin Buu-esque character Fin from Dragon Ball Heroes. As the Dragon Ball Super Card Game shows off the cards from this upcoming expansion, Bleeding Cool will offer a look into the cards from a collector's perspective.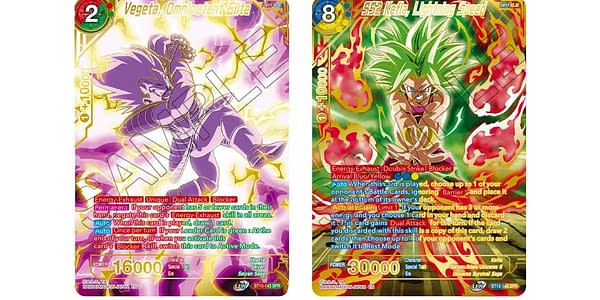 A few of the SPRs in Saiyan Showdown left me disappointed, especially when comparing them to the offerings in the two direct previous sets Supreme Rivalry and Cross Spirits. Looking at these two, though? Saiyan Showdown absolutely has some fire hiding in these packs. Both of these SPRs are absolutely stunning. These two along with a card we'll cover in an upcoming spotlight which shows Kaio-ken Goku rocking Vegeta in the face are the three best non-SCRs of the set. Looking at these cards, they hit the exact right grace notes for multiple reasons. Vegeta looks at his most insane as he charges up a Galick Gun that will result in his iconic beam struggle with Goku. This card also connects to multiple other illustrations in the set, as various cards show the moments leading up to and following this image. As far as the Kefla card, not only is this fusion of Caulifla and Kale one of the most interesting characters to come out of Dragon Ball Super, but she's also showing off what I'll always argue is the all-time best Saiyan transformation: Super Saiyan 2.
Stay tuned for more previews of Dragon Ball Super Card Game: Unison Warrior Series BOOST – Saiyan Showdown. Now that the set is officially out, Bleeding Cool readers can expect openings and product reviews as well.
---
---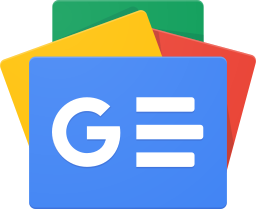 Stay up-to-date and support the site by following Bleeding Cool on Google News today!