Dungeons & Dragons Brings Back Spelljammer With Three Books
Wizards of the Coast has revealed they are bringing back Spelljammer to Dungeons & Dragons with three new books this Summer. After many fan requests (including ours), and a number of teasers in 5th Edition over the years, the team has finally brought back the fan-favorite campaign setting 30 years after TSR originally canceled it from D&D's line of products. The news came down during D&D Direct as they revealed that we will be getting a series of books introducing players to the returning setting, all of which will be released together this August. If you're not familiar with Spelljammer, the shorthand version to describe it would be "D&D in Space". You will be using new magic and technology to fly a ship into the Astral Sea and beyond in search of new worlds, new treasures, and an array of new creatures both friendly and horrifying to meet.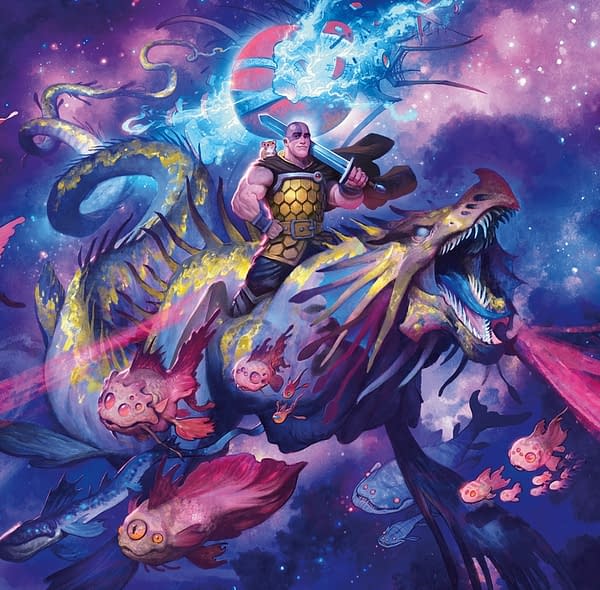 The three books will essentially be an all-in-one starter set to bring you into the world of Spelljammer. The first is called the Astral Adventurer's Guide, which will bring about a ton of information for both players and DM's to build characters and create a campaign. That book will also come with six new races to make your character into, including Plasmoids, Insectare, and the fan-favorite Giff. The second book is called Boo's Astral Menagerie, named after the famous miniature giant hamster, which is essentially this set's Monster Manual. You'll have a ton of creatures to choose from for your campaign as well as stuff to be deathly afraid of. Finally, Light of Xaryxis will be a book of campaign settings, all of which end in cliffhangers for you and your party to experience and build upon.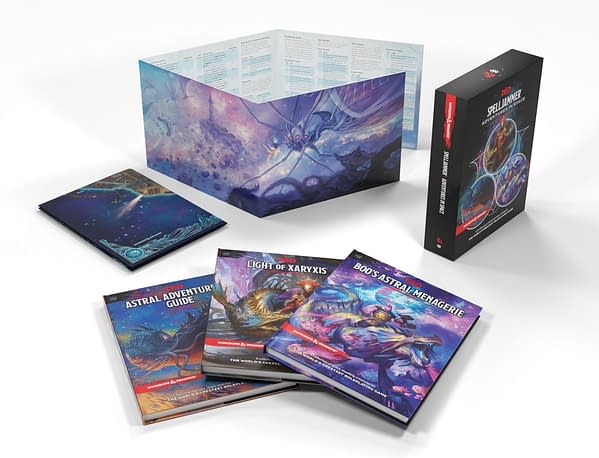 As usual, the set will have standard covers as well as specialty covers created by Hydro74. This Dungeons & Dragons set will be coming out on August 16th, 2022, sold as a three-pack and individually, with the special covers being sold in hobby shops and online. You can currently pre-order these books starting today.