Dungeons & Dragons Reveal Next Adventure in Waterdeep: Dragon Heist
Yesterday evening, during the Stream of Many Eyes on Twitch, we finally got a proper reveal of what the next adventure module will be for Dungeons & Dragons in Waterdeep: Dragon Heist. The book, inspired by films such as The Italian Job and Oceans 11, will put adventurers in one of the most heralded towns in all of the Sword Coast as multiple parties are looking for something that was simply referred to last night as "The Stone". The adventure is apparently so big and detailed that you could get lost in the town and never achieve your mission, complete with side quests and other groups and villains who are looking for the same object.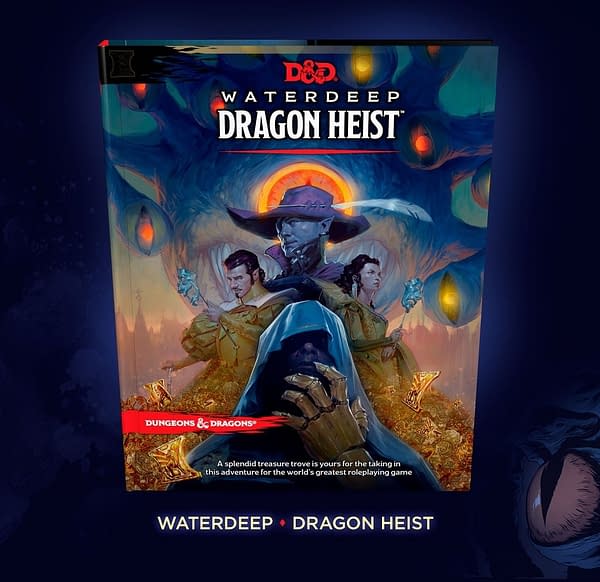 One of the more interesting points to this entire adventure is that it has an active time mechanic for day and night, as well as a seasonal mechanic. So depending on what time of year you decide to do the adventure in, a different main villain will be responsible for some of your peril, along with the idea of certain shops being closed or open when you need to get something. So in theory, you could play this adventure at least four times with original experiences, or multiple times after depending on what paths you take with that particular villain.
Parts of the story were revealed during the Stream of Many Eyes as two different Dungeons & Dragons shows (Force Grey and Dice, Camera, Action) took to the stage to play out short adventures in Waterdeep. More will be released throughout the next two days on D&D's official Twitch channel, starting at 10am PDT with Sirens of the Realms.