While we patiently wait for Mordenkainen's Tome of Foes to be released into Dungeons & Dragons' 5th Edition library later this month, the group announced today that they'll be unveiling a new adventure soon to be released later in 2018. While the name of the adventure hasn't been released yet, the big reveal will be shown off in a brand new livestream coming to the game's Twitch channel. It will be called the "Stream Of Many Eyes" and will feature several high-profile D&D streams from June 1st-3rd as they discuss it and play parts of it. The last time the folks at D&D did this was last year almost around the same time as they did a massive reveal for Tomb of Annihilation, which got a ton of praise and hyped people up for the new book. Below are some of the details of what each stream will feature.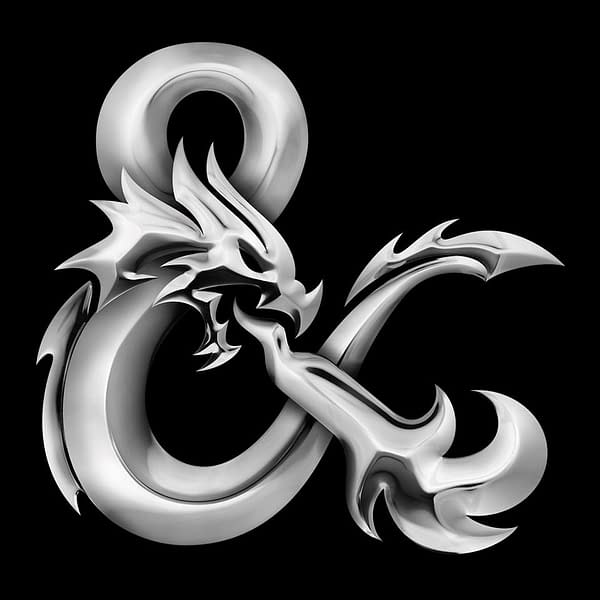 The Stream of Many Eyes starts at 4pm PT on Friday, June 1st, with a visual tour of the studio led by host Anna Prosser Robinson and a roundtable conversation with the D&D team on the new storyline and what makes it so exciting. Dungeons & Dragons will then present live D&D play sessions with Force Grey & Dice, Camera, Action.

On Saturday, June 2nd, the livestream kicks off at 10 AM PT with Sirens of the Realms. Saturday's games will feature well-known D&D gaming group Girls, Guts, Glory as well newer groups Rivals of Waterdeep and Dark & Dicey, all previewing content from the new story. The entertainment will run all day, wrapping up at 7 PM PT.

Four groups will perform on Sunday, June 3rd, beginning at 11 AM PT and streaming until 8 PM PT. Games will include members of Critical Role, High Rollers, Force Grey and the entire cast of Dice, Camera, Action performing together in costume for the first time.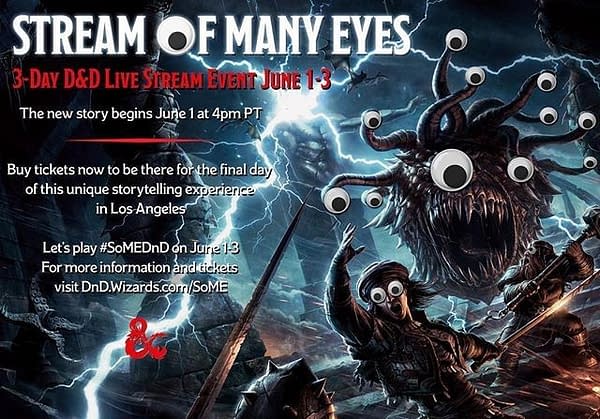 Enjoyed this article? Share it!